Take That star Howard Donald's super-injunction lifted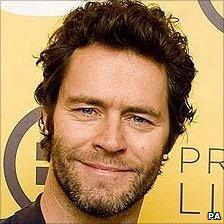 Take That star Howard Donald has lost his fight to keep an injunction obtained against a former girlfriend private.
The 42-year-old was granted a "super-injunction" in April that stopped him being named as the claimant in an order that stopped Adakini Ntuli revealing details of their relationship.
The super-injunction has now been lifted by the Court of Appeal.
Ntuli, a musician and single mother, is still prevented from selling her story.
Donald is not the father of either of her two children.
Before lawyers became involved, Ntuli hired the publicist Max Clifford and entered into negotiations with the News of the World newspaper.
"Why shud I continue 2 suffer financially 4 the sake of loyalty when selling my story will sort my life out?" she asked Donald in a text message sent in March.
This led Donald to apply for an injunction that stopped Ntuli from disclosing confidential information and granted the musician anonymity.
Nituli subsequently appealed on the grounds that "anonymisation and non-disclosure of the existence of the proceedings [were] inappropriate".
On Tuesday the Court of Appeal ruled that it had "dismissed the appeal and the cross-appeal in relation to the substantive injunction".
But it had allowed Ntuli's appeal "in relation to the super-injunction and anonymity issues."
Super-injunctions are highly secret orders which prevent the press even reporting the fact that an injunction has been granted.
In January a super-injunction stopping the media from reporting allegations about England football captain John Terry's private life was lifted by the High Court.
Take That released their new album Progress on Monday, their first since Robbie Williams rejoined the group.
According to the Official Charts Company, the album is the fastest selling album of the century after shifting more than 235,000 copies on its first day on sale.