Zack Snyder to direct Superman movie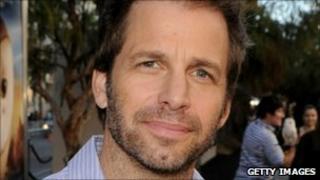 Director Zack Snyder, best known for making 300, Watchmen and Dawn Of The Dead, has been chosen to direct the new Superman movie.
Snyder told industry paper Variety that although still in its early stage, the script is "pretty awesome".
He also revealed that it was "unlikely" that Superman Returns star Brandon Routh would return as the superhero and alter ego Clark Kent.
Warner Bros studio is hoping the film will be ready for a 2012 release.
"It's hard not to be a Superman fan with his place in pop culture and how iconographic he is," Snyder said.
Christopher Nolan, who wrote and directed Inception and The Dark Knight, will produce the film.
"He provides that extra bit of wisdom to a process that sometimes lacks it. It's the best situation we could be in for this character," Snyder said.