Danny Boyle to receive British Film Institute award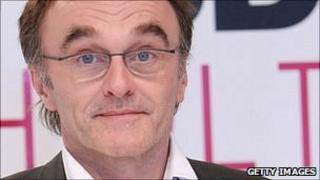 Director Danny Boyle will receive the British Film Institute Fellowship - the highest accolade the organisation bestows - later this month.
The award is presented to recipients whose body of work has made an outstanding contribution to film, the BFI said.
The Slumdog Millionaire director said he is "shocked, flattered and delighted" to receive the prize.
His latest movie, 127 Hours, will close this year's London Film Festival.
"A significant helping of humility is called for the face of this honour and that is not difficult considering those awarded it before," Boyle said.
"I am shocked, flattered and delighted to receive the Fellowship on behalf of everyone who has helped me make the films, the successful ones and the not so successful ones, and on behalf of all runts on every litter."
Boyle's 127 Hours will also compete in the best film category, which "celebrates original, inventive and distinctive filmmaking" at the festival.
Another Year, Black Swan and Never Let Me Go are just some of the other films that have also been included on the shortlist.
American actress Patricia Clarkson will chair this year's jury and will be joined by Gabriel Byrne, costume designer Sandy Powell and Shekhar Kapur.