Sir Michael Caine 'predicted 9/11 in novel'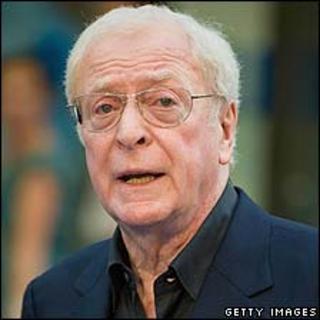 Sir Michael Caine unwittingly predicted the 9/11 terror attacks in a novel he was writing prior to the events of September 2001, the actor has revealed.
"I had this plot where terrorists fly a plane into a London skyscraper," he told Mark Lawson in BBC Radio 4's Front Row on Wednesday.
"Then they did it in real life. I was stunned by that, so I stopped writing."
The 77-year-old was speaking ahead of the publication of his autobiography, The Elephant to Hollywood.
The veteran actor revealed he still hoped to write a novel and hoped to do so prior to his 80th birthday in 2013.
The book, he said, would be "a thriller about terrorism - the sort of thing I read all the time".
"It'll be for guys," continued the two-time Oscar recipient. "It won't be a great literary effort."
Sir Michael was seen earlier this year in futuristic thriller Inception, his fourth film collaboration with the British director Christopher Nolan.
The actor said he would resume writing "when I finish Batman, if I make Batman" - a reference to a proposed follow-up to Nolan's earlier blockbusters Batman Begins and The Dark Knight.
The Alfie and Get Carter star - whose new memoir refers to his childhood in the Elephant and Castle area of south London - played Alfred the butler in both movies.
"I'm completely booked up for three years so I'm okay," he told Lawson. "I'll be 80 when it's finished and I might retire."
Sir Michael's interview can be heard on Front Row on BBC Radio 4 on Wednesday at 1915 BST.
The Elephant to Hollywood, published by Hodder & Stoughton, is available from Thursday.