Gwyneth Paltrow to appear in Glee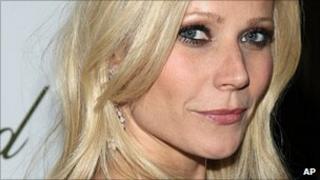 Oscar-winning actress Gwyneth Paltrow is to star in the hit US show Glee, creator Ryan Murphy has confirmed.
Murphy told the BBC he had written a part specifically for the Shakespeare In Love and Iron Man star.
"Gwyneth is a great singer. She's done it a little bit but I really want to show it off and show everyone how great she is," he said.
Paltrow will star in two episodes of the second series as a substitute teacher for Glee coach Mr Schuester.
Oscar winner Javier Bardem will also appear in a forthcoming episode, although Murphy says the No Country for Old Men star - whom he directs in Julia Roberts' new film Eat, Pray Love - did not need much persuading.
"Let me set the record straight - I didn't have to convince him, he begged!" he said.
"He loves the show and wants to play a crazy Spanish rock and roll singer so I'm going to do that."
Paltrow's vocal talents have been showcased on film before - both in the 2000 film Duets, opposite Huey Lewis, and in 2006's Infamous, where she performed Cole Porter's What Is This Thing Called Love?
She also appeared on stage to sing with Jay-Z at London's Royal Albert Hall in 2006.
The actress will also star as a fallen country singer in her next film, Country Strong, which is due to be released next year.
The second series of Glee began in the US on Tuesday night and is scheduled to air in the UK on E4 from January.