Actor Randy Quaid charged with trespass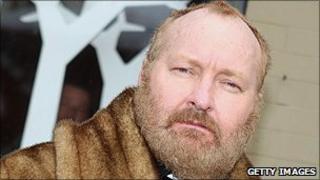 Actor Randy Quaid has been charged by US police with illegal occupation of his former home in California.
The star, along with his wife Evi, claimed the Santa Barbara property still belonged to them when the current owners alerted police that squatters were living there.
Agents responsible for the house also claimed that $5,000 (£4,170) worth of damage was caused by the couple.
Quaid's wife faces an additional charge of resisting arrest.
The property's owners produced documents which showed they had purchased the house in 2007 from a man who had bought it from the Quaids several years before.
The 59-year-old star, who is the older brother of actor Dennis Quaid, was held in prison overnight with his wife. Bail of $50,000 each (£31,990) was set for the pair.
Earlier this year, Evi Quaid was put on probation for three years and ordered to perform community service after she admitted defrauding a hotel by using an invalid credit card to settle a $10,000 (£6,400) bill.
Charges against her husband were dropped, while the bill was repaid.
The pair had been briefly imprisoned after turning up to a court hearing two weeks late.
Quaid is best known for his roles in Brokeback Mountain and National Lampoon's Vacation, while he won a Golden Globe award for playing President Lyndon Johnson in LBJ: The Early Years.