Russell Brand arrested for LA airport 'assault'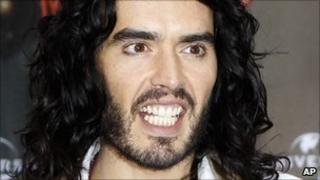 Actor and comedian Russell Brand has been arrested at Los Angeles airport, after allegedly pushing a photographer, police have said.
The 35-year-old Briton was with his fiancee, singer Katy Perry, when they were apparently surrounded by cameramen and paparazzi.
According to police, the photographer he is accused of assaulting placed him under citizen's arrest.
Brand was released from custody after posting $20,000 (£12,800) bail.
It is understood that he will face a charge of battery, although neither Brand nor his spokespeople have made any comment about the incident.
The British star is a familiar face in Los Angeles, says the BBC's Peter Bowes, and his Hollywood career is blossoming.
Brand is currently working on a remake of the 1982 comedy Arthur, in which he plays the title role.