Don Johnson profit payout doubled to $51.2m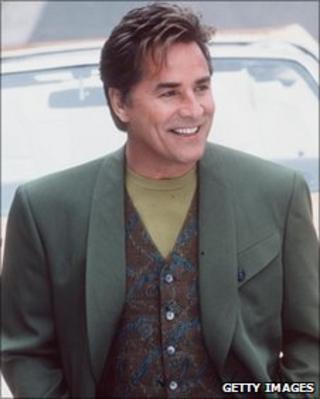 A Los Angeles judge has more than doubled an award made by a jury to Don Johnson for profits owed from his TV show Nash Bridges to $51.2m (£33.2m).
The original award of $23.2 (£15m) was made in July after jurors confirmed Mr Johnson's claim that he owned 50% of the show's copyright.
Judge Michael Stern has ruled he is owed an extra $28m (£18.2m) interest.
Mr Johnson, 60, sued three firms, including Rysher Entertainment, over the show, which ran from 1996-2001.
The Miami Vice actor, who played the eponymous police inspector in 122 episodes of Nash Bridges, said the show was his idea.
"Nash Bridges was my project and I poured my heart into it," he said in a statement.
"I feel a sense of vindication and sincere gratitude that both the jury and Judge Stern continue to agree with me."
Rysher had contended the show had lost money overall, that Mr Johnson had made about $40m (£26m) from fees as an actor and producer, and that he was not owed any more.
A lawyer for Rysher was not available to comment on the latest decision.
After the initial ruling, the company said it planned to appeal.
Mr Johnson's lawyer has said his client could make a further $25m (£16.2m) in the future because Nash Bridges is still shown in 45 countries.