Peter Carey heads up Booker shortlist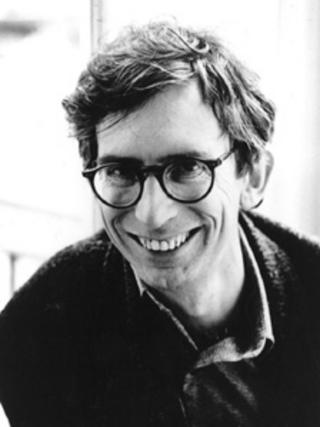 Australian author Peter Carey, who has won the Man Booker prize twice, has been shortlisted again for this year's award.
He is joined by Andrea Levy, Emma Donoghue, Damon Galgut, Howard Jacobson and Tom McCarthy.
Carey is nominated for Parrot and Olivier in America.
He previously picked up the prestigious literary prize in 1998 for Oscar and Lucinda and again in 2001 for True History of the Kelly Gang.
Parrot and Olivier in America is set during the 19th century - Olivier is a French aristocrat sent to the New World, ostensibly to study its prisons, but in reality to save his neck in a future revolution.
Parrot is the son of an itinerant English printer, who must spy on and protect him.
The winner of the 2010 Booker will be handed a £50,000 prize during a ceremony at London's Guildhall on 12 October.
But the main reward is the huge sales boost the Man Booker generates.
Long Song
Other titles to make the shortlist are Galgut's In a Strange Room, Jacobson's The Finkler Question and McCarthy's C.
Levy's The Long Song is her first novel in six years, following the critically acclaimed and award-winning Small Island.
Room, by Irish writer Donoghue, tells the story of a five-year-old who has been held captive and struggles to adjust to the outside world when he escapes.
"It's been a great privilege and an exciting challenge for us to reduce our longlist of 13 to this shortlist of six outstandingly good novels," said chair of judges, poet Sir Andrew Motion.
The panel also includes former dancer Deborah Bull and the biographer Frances Wilson.
More than 150 works were put forward for consideration but speaking to BBC arts correspondent Rebecca Jones, Sir Andrew criticised the quality of a handful of them.
He said some of the books were "pretty shocking" and "quite shockingly in want of a decent edit".
Last month, sales figures showed that the 13 books on the longlist were selling better than any other longlist titles since 2001.
Christos Tsiolkas' The Slap was the most popular longlisted book, selling more than 5,000 copies in the first week of August but it failed to make the shortlist.
"The omission of both David Mitchell and Christos Tsiolkas from the shortlist is a real shock," said Foyles Bookshop web editor, Jonathan Ruppin.
"While both writers might rightly feel aggrieved at being overlooked, I imagine it took some wrangling amongst the judges to reduce one of the best longlists in years to six," he added.
"The prize is wide open this year and predicting a winner is difficult as all six shortlisted books have received fairly mixed reviews, but if pushed, I'd suggest Emma Donoghue."
Mitchell's novel, The Thousand Autumns of Jacob de Zoet, is a historical tale set on an artificial island, manned by the Dutch East India Company, which has been the only point of contact between Japan and Europe.
But it failed to make the grade, despite Mitchell having been shortlisted for the Man Booker twice before.
Hilary Mantel won last year's prize for her historical novel Wolf Hall.