MP invites Prince Philip to 'ghastly' Stoke-on-Trent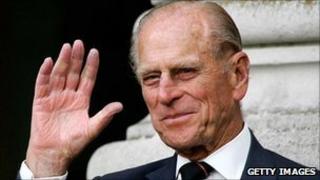 A Stoke-on-Trent MP said he would invite Prince Philip to the city after Tony Blair claimed in his book the prince once described it as "ghastly".
In his memoirs, the former prime minister said the prince was talking to Stoke-on-Trent North's Labour MP Joan Walley at Buckingham Palace in 1997.
But Rob Flello, Stoke-on-Trent South Labour MP, said the city was "fantastic" with "wonderful people".
A spokeswoman for Buckingham Palace said it did not want to comment.
Mr Blair's autobiography, A Journey, went on sale earlier this week.
'Open invitation'
The book is based on his time as prime minister and includes accounts of the Iraq War, the 9/11 terrorist attacks in America and Princess Diana's death.
In the book Mr Blair is also critical of his successor Gordon Brown.
Mr Flello told BBC News there was an open invitation for the prince.
"Stoke-on-Trent is a fantastic place with wonderful people and I'd offer any day to take Prince Philip around and show him what a fantastic place it is and introduce him to some of the wonderful people here," Mr Flello said.
"It's an open invitation here, Prince Philip, to get in touch and I'll give you a tour round."