Andrew Lloyd Webber art collection to be displayed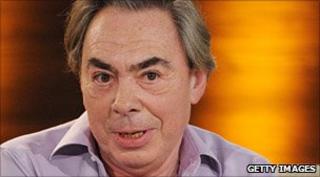 Composer Andrew Lloyd Webber's private art collection is to go on show for the first time, it has been announced.
The collection, which includes works by Rossetti, Millais and Waterhouse, will be shown at London's Royal Academy of Arts in the autumn.
"It will be fantastic to see the collection together in one place in this way," Lord Lloyd Webber said.
The multi-million pound display, from 20 September, will replace a postponed major exhibition of Egyptian art.
The Royal Academy has pulled the show because of the "political instability in the Middle East".
Lord Lloyd Webber originally concentrated on mainly British 19th century paintings, but he has expanded the historical range of his works to feature other notable works.
He said: "I sincerely hope that it will give as much pleasure to those who visit the exhibition as it has given me, my family and friends, over many years."
President of the Royal Academy, Professor Phillip King, said: "We are enormously grateful to Andrew Lloyd Webber for lending his collection to the Royal Academy and for bringing forward an exhibition originally planned for a few years time.
"Understandably, Andrew Lloyd Webber receives numerous requests to view his collection. We are therefore particularly delighted that it will be shown to the public for the first time at the Royal Academy."
The Andrew Lloyd Webber Collection will be staged from 20 September to 12 December.