BBC staff vote for pension strike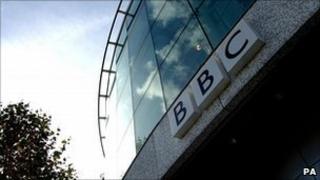 BBC staff members have voted in favour of strike action in a dispute over pensions.
Bectu and the National Union of Journalists said more than 90% of members had voted for a walk out.
But the unions said the decision on whether to strike would be postponed for two weeks while it discussed alternative proposals with the BBC.
In June, the BBC announced plans to overhaul its pension scheme to try and tackle a £2bn deficit.
Jeremy Dear, general secretary of the NUJ, said: "This is an unprecedented result in favour of strike action and a clear rejection of the BBC's proposals.
"We have agreed to give the BBC two weeks to come back with an improved offer or face a concerted campaign of industrial action."
Gerry Morrissey, general secretary of Bectu, added: "This is a significant mandate for strikes, which demonstrates how out of touch BBC executives are with their staff.
"We hope they will now come up with more realistic proposals, otherwise we will have no alternative but to call industrial action."
Director General Mark Thompson said in an e-mail to staff on Wednesday that an alternative proposal would be announced in the middle of September.
"We would like to meet your concerns as far as we can," he told staff - but warned, "our room for manoeuvre is limited".
The unions have promised a "concerted campaign of industrial action" if agreement is not reached.
The BBC's current pension proposals include closing its remaining scheme to new joiners and imposing a cap on the amount pensionable salaries of existing members can grow to 1% per year.
The corporation said the changes were essential to tackle the ballooning deficit in the pension scheme, which stood at £470m two years ago.