Viewers 'want more TV drama and documentaries'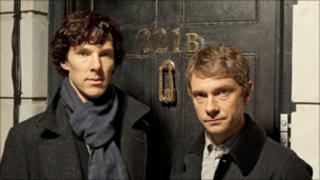 TV viewers want to watch more dramas and documentaries and less reality and celebrity shows, according to a survey.
A third of viewers - 31% - want more drama, while 30% would like to see more documentaries, the poll suggests.
Only 2% of the 2,000 people surveyed wanted more celebrity shows, while just 3% wanted more reality programmes.
A total of 44% said Big Brother was the show they were most likely to avoid, according to the joint poll by SeeSaw.com and the Radio Times.
SeeSaw is an online TV service.
Top Gear was named the nation's favourite show.
The survey also showed how viewing has changed in recent years, with 56% of students watching TV online.
Ben Preston, the editor of the Radio Times, said: "The couch potato is dead, the age of the hunter-gatherer is nigh.
"Technology means television isn't a passive activity any more. We hunt down what we want to watch," he added.
Channel 4's Big Brother is set to end at the end of the current celebrity special.
It first aired in the UK in 2000, and made household names of some contestants, such as Jade Goody and "Nasty" Nick Bateman.