French film director Alain Corneau dies aged 67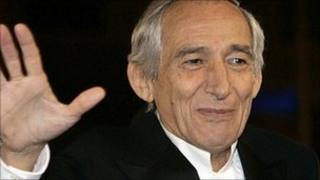 French film director Alain Corneau has died of cancer aged 67, his agent has said.
The director hit international fame with his 1991 film Tous les Matins du Monde, starring Gerard Depardieu as a 17th-Century viola da gamba player.
The movie was awarded seven Cesars - the French equivalent of the Oscars - including best film and best director.
His last film, Love Crime, starring British actress Kristin Scott-Thomas, was released in France on 18 August.
The office of French President Nicolas Sarkozy hailed Corneau as a "courageous man" and a "great director" in a statement.
Through his films, "Corneau pursued an unceasing investigation into what makes humans human," it added.
Born on 7 August 1943, Corneau dabbled in music, playing drums and piano, before making his start in cinema as an assistant for Greek-born filmmaker Costa-Gavras.
Known for thrillers, his first success was the 1976 Dirty Harry-inspired Police Python 357, in which Yves Montand took the role of a tough policeman.
Corneau teamed up with Depardieu and Sophie Marceau in 1984 to film Fort Saganne.
The film, a historical epic based on France's colonial past, was the most expensive of its time in the country.
Corneau was expected to attend the Toronto Film Festival in September, where Love Crime was set to screen.