Taio Cruz blasts to top of singles chart with Dynamite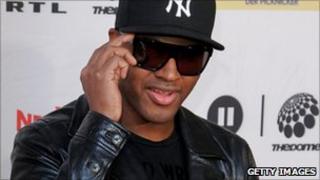 Singer Taio Cruz has blasted his way to the top of the UK singles chart for the second time with Dynamite.
It is a second number one for the British artist, whose track Break Your Heart topped the chart in 2009.
Brit School graduate Katy B has her first top five hit with Katy On A Mission, while Crossfire, the debut solo single from The Killers frontman Brandon Flowers, lands at number eight.
Eminem has topped the album chart again with Recovery.
It is the fourth time the LP has climbed to the number one spot in the past 10 weeks. It has spent a total of seven weeks in the top slot.
Rapper-turned-singer Plan B is at number two while Iron Maiden has dropped two places to number three.
Surfing The Void - the follow-up album to The Klaxons' 2007 Mercury-winning Myths of the Near Future scraped into the top 10 at number 10.