Keira Knightley film to open Rome Film Festival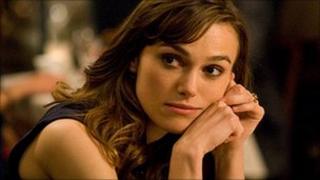 Keira Knightley film Last Night is to open the Rome Film Festival, organisers have announced.
The film, which also stars Clash of the Titans' Sam Worthington, is described as "a romantic tale of sexual attraction, betrayal, and jealousy".
Nicole Kidman's latest film, drama Rabbit Hole, will also be screened at the festival, which is in its fifth year.
The event runs from 28 October to 5 November.
There will also be a spotlight on Japanese cinema and culture including an event dedicated to film-maker Akira Kurosawa on the centenary of his birth.
It will feature a restored version of his 1950 film Rashomon.
The festival's children's' film section host the premiere of the first Italian film in 3D, Winx Club, based on a cartoon following five teenage girls living in a magical universe.
Cinema Paradiso director Giuseppe Tornatore will head up the jury deciding the Marc'Aurelio awards including for best film, actor and actress.