BBC begins search for new music programme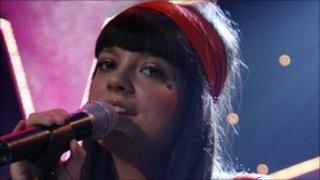 The BBC has started "discussing" ideas for a new pop music show to succeed Top Of The Pops, which was axed in 2006.
According to The Times, the corporation has approached independent production companies asking for help to develop a "Top Gear for music".
In a statement, the BBC said: "We are constantly discussing new ideas for pop music".
However, it added: "We currently have no plans to announce [a new show] for any of our television networks."
The statement also reiterated that there were no plans to bring back Top Of The Pops.
According to The Times, the BBC has approached record labels in the hope of securing video exclusives and other material to populate a new show.
It speculates that the show is "most likely" to air on BBC Three, and could be launched to coincide with a planned Top Of The Pops season on BBC Four.
Top Of The Pops ended four years ago, after viewing figures fell from a 1970s peak of 15m to around 1m.
It was first broadcast in 1964, from a converted church in Manchester and the final edition was shown on 30 July, 2006.
Since it was axed, record companies, politicians and artists including The Pet Shop Boys The Ting Tings have called for it make a comeback.
One-off specials for Comic Relief and Christmas have kept the brand alive, while editions of Top Of The Pops 2 - which uses archive performance footage - are often created to accompany seasons like Synth Britannia on BBC Four.
Newspaper tycoon Richard Desmond is also said to be keen to launch a Top Of The Pop-style programme following his acquisition of TV channel Five.
In theory, he could acquire rights to the TOTP brand from the BBC's commercial arm, BBC Worldwide, but the cost is likely to be prohibitive.