Michael Jackson death: No charges for doctors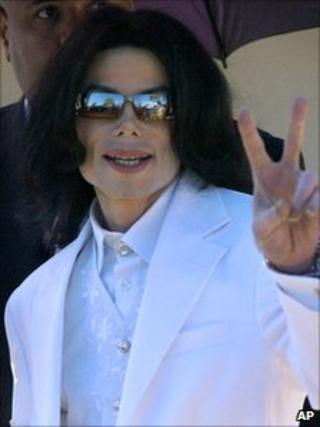 Seven doctors who treated Michael Jackson in the years before his death will not face criminal charges, US investigators have said.
However, one has been referred to California's state medical board for prescribing drugs under an alias.
Jackson's personal doctor Conrad Murray, who denies involuntary manslaughter, was not one of those questioned by state investigators.
He is accused of giving Jackson a lethal overdose of anaesthetic.
'Ignoring reality'
Los Angeles police had asked Californian state investigators to look into the way the doctors had prescribed drugs.
They searched a drug database, which monitors the prescription of controlled substances, as part of their investigation.
Lawyer Brian Oxman, who is representing Jackson's father in a wrongful death civil case, said he was "very disappointed".
"The misuse of medications by Michael Jackson in the last years of his life was excessive and to fail to bring that to the public eye is ignoring reality," he said.
In his civil case, Joe Jackson accuses Dr Murray of professional negligence in administering a fatal mix of sedatives to the singer.
The Drug Enforcement Agency has also stopped investigating any other doctors who treated Jackson, a spokeswoman said.