Precious legal case is dismissed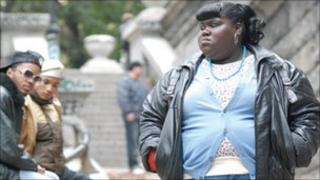 A lawsuit in the US between two film companies over the rights to the Oscar-winning movie Precious has been dismissed.
Lionsgate Films and The Weinstein Company sued each other in 2009 over rights to distribute the film.
Matthew Gershman, a lawyer for Lionsgate, said the case had been "amicably resolved". A spokesman for Weinstein was not available to comment.
The movie was based on the 1996 novel Push: Based on a Novel by Sapphire.
It was first shown at the Sundance film festival in January, 2009.
Harvey Weinstein claimed he bought the rights to the film at the event, but sales agent John Sloss later announced he had sold it to Lionsgate.
The dispute led to four separate legal cases on both coasts of the US.
Weinstein's case lost some its steam last September, when a judge in New York said the movie mogul's late-night negotiations at Sundance never amounted to a valid copyright transfer.
According to The Hollywood Reporter, that ruling encouraged Lionsgate to move for a summary judgment in the Los Angeles case - which eventually led to a settlement and dismissal.
In the meantime, the film was released to the public, taking $62.8m (£41m) at the global box office.
Actress Mo'Nique and screenwriter Geoffrey Fletcher also won Oscars for their roles in the drama.
The film, which tells the story of Harlem teenager Precious, who is illiterate and expecting her second child, was nominated in four other categories, including a best actress nod for breakout star Gabourey Sidibe.