Top Up TV to offer Sky Sports channels on Freeview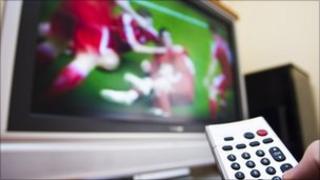 Sky and Top Up TV have agreed a deal that will allow Freeview customers to watch Sky Sports 1 and Sky Sports 2.
The service will cost £22.99 a month for one channel, or £31.99 for both.
Top Up TV's competitors generally require lengthy contracts or bundles of broadband and fixed-line phone services to sign up for their sports packages.
In March, Ofcom ruled that Sky would have to cut the price it charged rivals to show its premium sports channels.
Richard Scudamore, chief executive of the Premier League, criticised the decision as "ill-judged and disproportionate".
Nonetheless, Virgin Media recently announced that it would be showing Sky Sports in high definition from August, at an additional cost of £7 a month.
In June, BT Vision announced it had also agreed a deal with Sky, offering consumers access to Sky Sports via its IPTV service from £6.99 per month.
Top Up TV's Nick Markham said his company's package gave subscribers more freedom.
"With no 12 month contract, the lowest stand-alone price and no need to buy bundled packages, Top Up TV puts fans in control," he said.
Top Up TV launched in March 2004, and offers extra channels on the Freeview platform for a monthly subscription fee.
Customers require a special set-top box, or TV with a card slot, to receive the additional channels.