UK independent films facing tough times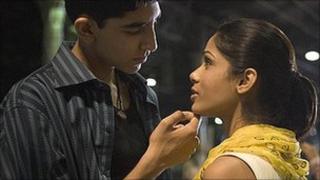 Low budget independent films are facing a tough time financially amid the economic slowdown, the UK Film Council has said.
The number of feature films funded solely in the UK fell slightly from 77 in 2008 to 71 in 2009.
Overall, budgets for independent films in 2009 also showed a slight drop.
However, it was a record year at the UK box office overall last year, with takings of £944m and the highest admissions since 2002 (173.5 million).
One of the main reasons for this growth, the report said, was the emergence of 3D cinema. Avatar, Harry Potter and the Half-Blood Prince, and Ice Age III were the three most popular films in UK cinemas in 2009.
The figures came as the Film Council launched its first fully-searchable website with comprehensive statistics.
'Tough transition'
"Overall it's clear that British cinema has been weathering the global recession well," said UK Film Council chief executive John Woodward. He said the sectors of production, distribution and exhibition were "firing on all cylinders".
But he said the marketplace for financing smaller, independently-produced British films was becoming more difficult.
This was partly as a result of the overall economic slowdown and partly down to "the increasingly tough transition from the analogue to the digital age".
"Low budget independent production is a tough business - it always has been," he said, noting that figures for the first half of 2010 showed a continuing pressure on smaller film production.
"I'm not saying this is a catastrophe, what I am saying there is something quite serious going on here," Mr Woodward said.
"Around the world broadcasters are paying less for feature films, and there's a slow erosion of the DVD market.
"The film industry has not managed yet to properly monetise the online space. Revenues are drifting away from DVD and TV, but they are not being replaced by online sales at the moment."
The UK Film Council report showed that independent UK films were at their most popular in 2009 - both in the UK and global markets - since records began.
Helped by the success of Slumdog Millionaire, indie films took 8.2% of the UK and 2.3% of the global market share. Other top performers included Nativity and The Young Victoria.
The report also showed that British film talent - including actors, writers, directors and crew - continued to shine on the international stage. Some 14% of all major awards won around the world between 2001-2009 were won by British films and talent.
2009 saw a substantial increase in film production in the UK, driven by a record level of "inward investment" - films largely financed and controlled from outside the UK. Examples in 2009 included Harry Potter, Robin Hood and Fantastic Mr Fox.
The number of films made in the UK but funded by inward investment rose slightly from 27 in 2008, to 32 in 2009.
Total UK production activity rose from £613m in 2008 to £957m in 2009, £753 million of which came from inward investment (up 111% on the 2008 figure of £357 million).
"Film really matters to people, it's an integral part of people's leisure time," said Mr Woodward.