Jennifer Aniston granted 'stalker' restraining order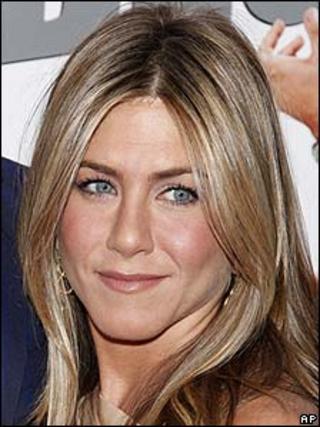 Ex-Friends star Jennifer Aniston has obtained a temporary restraining order against a man who reportedly believes he is in a relationship with her.
Jason Peyton, 24, has been ordered to stay away from the home, work and vehicles of the former Friends actress.
According to court documents filed in California, Peyton was detained last week after being found with duct tape, a sharp object and notes to Aniston.
He is described in the papers as "obsessed" and "delusional".
Peyton has been placed on an involuntary psychiatric hold by Los Angeles police. A hearing on the order will be held on 9 August.
The order follows reports that actress Sandra Bullock has also obtained a temporary restraining order against a man accused of stalking her since 2003.
According to Aniston's publicist, Peyton was arrested earlier this month "outside a location he thought she frequents."
It is alleged he "drove cross-country in his delusional 'mission' to locate and marry" the 41-year-old actress, who is currently in London to launch a new perfume.