Spanish old master painting in export ban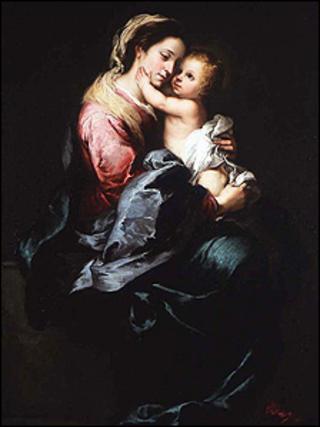 A painting of The Virgin and Child by the Spanish old master Murillo has been temporarily barred from export while efforts are made to keep it in the UK.
A "last chance" attempt to save the £3m painting for the nation was announced by Culture Minister Ed Vaizey.
The export decision was made on the grounds that the work is of "outstanding aesthetic importance".
The 17th-Century painter Bartolome Esteban Murillo is considered one of the greatest of the Spanish Golden Age.
He made several versions of the Virgin and Child, but the early work is seen as a particularly fine example.
The ruling was made following a recommendation by a committee administered by the Museums, Libraries and Archives Council (MLA).
Fundraising effort
Professor David Ekserdjian, a member of the Reviewing Committee on the Export of Works of Art and Objects of Cultural Interest, said: "Although there are already quite a few paintings by Murillo in UK public collections, most of them are later in date.
"There is an emotional seriousness about this early work which raises it above almost all Murillo's other paintings of the same subject."
The decision on the export licence application for the painting will be deferred until 18 September.
The deadline may be extended until 18 January next year inclusive if a "serious intention" to raise cash to make a £3m offer is seen.