Sissons joins BBC 'sexism' debate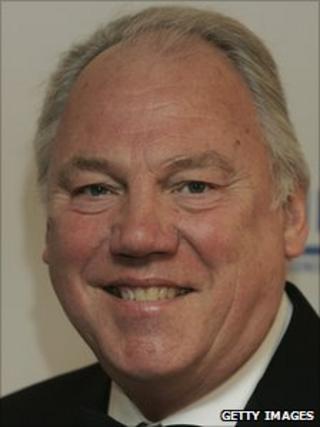 Ex-newsreader Peter Sissons has joined the debate on the BBC's treatment of women by saying he thinks men and women of all ages are treated equally badly.
Last week, Selina Scott said women were "rarely told outright that you are not wanted". Business was "conducted by whispers in corridors", she said.
Sissons argued that such treatment was "the BBC way" and that it went "from top to bottom of the organisation, regardless of age or gender".
The BBC has declined to comment.
Sissons' comments came in a letter to the Daily Telegraph, the same publication where Ms Scott's comments first appeared last week.
The chairman of the BBC Trust, Sir Michael Lyons, has offered to meet Ms Scott after she sent managers evidence of what she claimed were examples of "blatant and sometimes malign sexism and ageism against women" within the corporation.
Speaking to the Telegraph, she said the BBC carried out "a casual maiming which leaves women with their confidence and career in tatters".
But Sissons, 68, said in his letter he had encountered a "sly" management style "for many years".
"It was a bitter complaint that I heard regularly during the 20 years I worked in the newsroom," he said.
"Hundreds of demoralised people at Television Centre will testify to this," he added.
In 2008, Scott reached a settlement with TV channel Five after suing them for age discrimination.
She was reportedly being lined up to provide maternity cover for Five News host Natasha Kaplinsky but was subsequently overlooked.