Zsa Zsa Gabor to have hip replacement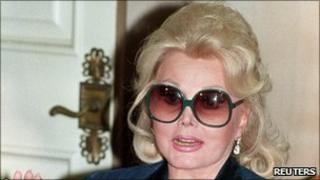 Actress Zsa Zsa Gabor will have hip replacement surgery on Monday after she broke several bones when she fell out of bed, her publicist has said.
John Blanchette said the 93-year-old's hip was shattered in the fall.
"I'm worried, it's a difficult operation. She's 93 years old but she's a fighter and the doctors are among the best in the world," Mr Blanchette said.
Gabor, who was watching TV show Jeopardy at her home in Bel Air, fell when she tried to answer a phone call.
The actress, who is partially paralysed and uses a wheelchair following a 2002 car accident, was taken by ambulance to the Ronald Reagan UCLA Medical Center on Saturday night.
Mr Blanchette said family members and ninth husband Prince Frederic von Anhalt were with her at the hospital on Sunday.
Gabor also had a stroke five years ago.