BBC News York & North Yorkshire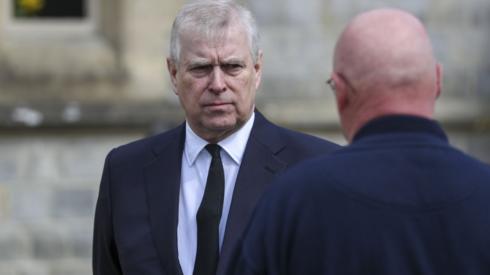 Top Stories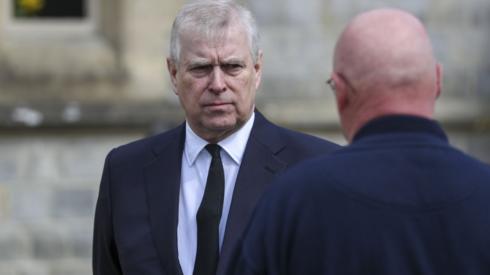 Featured Contents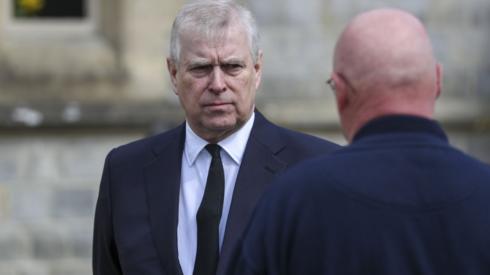 Latest Updates
Severe disruption: A169 North Yorkshire both ways

BBC News Travel

A169 North Yorkshire both ways severe disruption, between Old Wife's Way and RAF turnoff.

A169 North Yorkshire - A169 White Way Heads in Saltergate blocked in both directions between the Old Wife's Way junction and the RAF turnoff junction, because of snow and Impassable.

To report traffic and travel incidents dial 0330 123 0184 at any time

By Nick Webb

BBC Sport Wales

Flags flew at half-mast across Yorkshire as tributes were paid to Prince Philip.

Prince Philip: Sadness at loss of 'hugely charismatic' man

The Queen's representative in North Yorkshire, Mrs Johanna Ropner, has described the Duke of Edinburgh as a "hugely charismatic man".

Mrs Ropner, the current Lord Lieutenant of North Yorkshire, said it was with great sadness she'd learned of Prince Philip's death.

"His Royal Highness was a hugely charismatic man, who was much loved and respected by so many," she said.

Mrs Ropner recalled the numerous visits the Queen and Prince Philip had made to the county over many years.

"They were both at the 150th birthday celebrations of The Great Yorkshire Show in 2008 and in May 2010 they formally re-opened the Scarborough Open Air Theatre to rapturous applause.

"Apparently, the volume of noise from 6,500 people was quite deafening," she said.

"The Duke was also a great supporter of military events across our region," Mrs Ropner added.

The Duke would be "fondly remembered by so many" and Mrs Ropner she had conveyed to the Queen "our deep condolences and great sympathy for the great loss".

Prince Philip: Archbishop's tribute to 'remarkable man'

The Archbishop of York has praised the Duke of Edinburgh as a "remarkable man who lived a life of service" dedicated to his country, the Queen and his family.

The Most Reverend Stephen Cottrell said in a statement he joined with many in mourning after the prince's death was announced by Buckingham Palace earlier today.

He said: "Prince Philip was a remarkable man who lived a life of service dedicated to his country, to his wife, Queen Elizabeth II and his family.

"At 18, Prince Philip joined the Royal Navy and served with distinction throughout the Second World War. At the same time, the beginnings of a cherished friendship with Princess Elizabeth began to blossom."

The Archbishop said the friendship had resulted in the couple's long-lasting marriage.

"His faith in Jesus Christ was an important part of his life and one which shaped who he was," he added.

He also praised Prince Philip's charitable work, including the Duke of Edinburgh's Award scheme which he said and enabled "countless young people to develop and discover skills, which have instilled confidence in them and given them an encounter of working together for the common good".

The Archbishop said all of Prince Philip's charities had "benefited from his wit and wisdom and his inquisitive mind".

Prince Philip has died aged 99, Buckingham Palace announces

Ribblehead Viaduct: Major restoration work complete

The scaffolding is finally coming down after the end of a £2.1m restoration project on one of Yorkshire's most historic landmarks.

The Grade II-listed Ribblehead Viaduct, which is 104ft high, opened in 1875 and carries the Settle to Carlisle railway line.

Network Rail said engineers needed to re-point eroded mortar joints and replace broken stones on all 24 arches which span the 1,318ft long structure.

The team has worked on the project throughout the winter months.

Friday's Yorkshire and Lincolnshire weather forecast

It'll be a largely bright day for most of Yorkshire with lengthy spells of sunshine. Winds will be light so it may feel relatively warm in the sunshine.

In Lincolnshire this morning will be dull with outbreaks of rain or drizzle in places. The day will then continue quite dreary with little chance of any sunshine.

With largely clear skies and light winds likely tonight, it will turn quite cold across the whole Yorkshire and Lincolnshire region .

A widespread frost is likely, but it should remain dry:

The £2.1m project has been carried out on one of Yorkshire's most historic landmarks.

By Nick Webb

BBC Sport Wales

Teenage girl injured in assault by youths in Harrogate

An appeal for witnesses has been issued after a teenage girl was assaulted by a group of youths in Harrogate.

The victim was approached by a group of six or seven youths on a bridge crossing railway tracks behind Woodfield Primary School just before 18:00 on Sunday 4 April, police say.

One of the boys in the group pushed the teenager over resulting in bruising, according to North Yorkshire Police.

The youths are believed to have been between the ages of 13 and 14 and were wearing dark hooded jackets and black joggers, officers say.

A spokesperson for the North Yorkshire force said: "We're asking for help from the public to help establish the full circumstances surrounding the incident.

"Anyone with information that could assist the investigation should contact police."