BBC News York & North Yorkshire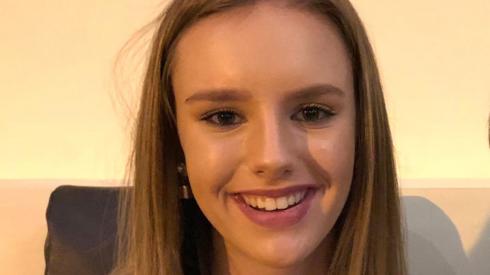 Top Stories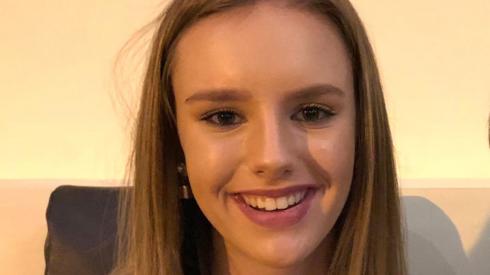 Featured Contents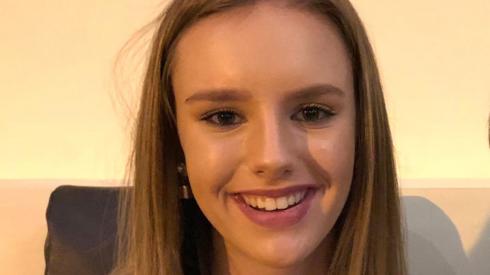 Latest Updates
Severe disruption: A1(M) North Yorkshire southbound

BBC News Travel

A1(M) North Yorkshire southbound severe disruption, at J48 for A6055.

A1(M) North Yorkshire - A1(M) entry slip road closed southbound at J48, A6055 (Boroughbridge), because of a lorry that's broken down. Traffic is coping well.

To report traffic and travel incidents dial 0330 123 0184 at any time

Appeal after man and woman attacked in village

An appeal's been launched after a woman was punched and kicked in an attack outside a pub in a village near York.

The woman and a man were attacked at the back of the Half Moon pub in Strensall between 00:45 and 01:00 on Saturday 27 November, according to North Yorkshire Police.

A spokesperson for the force said: "The suspect threw something at the man's head and punched the woman in the face and pushed her to the floor, kicking her while she was down. The suspect then walked away.

"The female victim received a cut to her face and bruising to her side in the incident. The man wasn't injured."

A man in his 40s has been arrested in connection with this incident and released on bail, the force has confirmed.

Anyone who saw what happened is being asked to contact police.

Officers are also appealing for the owner of a light coloured SUV style vehicle which is believed to have been in the area at the time to get in touch.

By Danny Savage

North of England correspondent, BBC News

Newts delay major A1(M) junction improvements

Great crested newts are among a series of unforeseen problems causing delays to a major junction improvement project on the A1(M) in North Yorkshire.

Copyright: North Yorkshire County Council

The scheme at junction 47, Allerton park interchange, is also set to cost considerably more than the original £7.7m budget.

North Yorkshire County Council says the challenges encountered on the complex project have inevitably increased the cost, which was approximately £10m in September.

The authority says unforeseen poor ground conditions has significantly restricted the speed of work, as well as the discovery of great crested newts as they legally had to be relocated.

The project has been supported by £2.47m from the government's Local Growth Fund, secured by the York and North Yorkshire Local Enterprise Partnership, along with contributions from the County Council, National Highways and developer Forward Investment LLP.

Wednesday's Yorkshire and Lincolnshire weather forecast

Today will be a rather dull and cloudy day, with just a few sunny spells.

There will be patchy rain at times throughout the day and moderate to fresh breezes.

This evening any lingering rain will ease to be followed by a drier night:

New PFCC to stay in councillor roles until 2022

Local Democracy Reporting Service

North Yorkshire's new Police, Fire and Crime Commissioner will remain in her other roles as county and borough councillor until the next election in May 2022, she has confirmed.

Conservative Zoe Metcalfe said she would not quit North Yorkshire County Council and Harrogate Borough Council in a move which would trigger a by-election, but would begin "standing down" from most of her responsibilities.

A spokesperson for her office said she "intends to devote herself full time to the role of Police, Fire and Crime Commissioner".

They added: "She is standing down from – or, as far as possible, arranging substitutes for – her other roles and activities, including any committee and sub-committee responsibilities connected with her roles as an elected member of Harrogate Borough Council and North Yorkshire County Council.

"As she has already made clear, commissioner Metcalfe will be relinquishing her council seats at the next election in 2022 – avoiding the need for by-elections in the meantime."

Ms Metcalfe is the third Conservative to take on the £74,000-salary role since it was created in 2012, and won with 41,760 of the first and second-preference votes in a by-election last month.

Post-Covid health and education fears for North - Report

Children living in the north of England face worse health and educational outcomes following the coronavirus pandemic than youngsters elsewhere in the country, a report has warned.

The research involving more than 40 academics, titled Child of the North, found children in the north of England have a 27% chance of living in poverty compared to 20% in the rest of the country.

Infant mortality and childhood obesity is also higher in the North, the research suggests.

One of the authors of the report, Professor Kate Pickett, from the University of York, said: "The pandemic has been hardest on those already in poverty and deprivation.

"And in the North, many of our lockdown restrictions continued for longer than in other places .

"We now risk there being a generation of children in the North whose life trajectory is put off course."

In a statement, the Department for Education said to make up for learning lost during the pandemic it was "supporting the most disadvantaged, vulnerable or those with the least time left in education - wherever they live".

Cyclist, 79, injured in collision near York

Police are appealing for witnesses after a 79-year old cyclist was injured on a road in North Yorkshire.

The man suffered head and pelvic injuries as a result of being involved in a collision with a grey Renault Clio, according to North Yorkshire Police.

It happened on York Road, close to the junction with School Lane, in Askham Richard, near York, on Saturday.

He was taken to Leeds General Infirmary where he remains in hospital in a stable condition, officers said.

Police are appealing for witnesses, or anyone who recalls seeing the vehicle or cyclist prior to the collision, to get in touch as soon as possible to assist the investigation. In particular, they are appealing for any dashcam footage.

Yellow weather warning in place for snow and wind

Warnings of snow and gale force winds have been issued for Yorkshire ahead of Storm Barra.

The yellow "be aware" warnings, which are in place until 23:59 today, mean wind may cause delays to road, rail, air and ferry transport.

Damage to trees and some short-term loss of power is also possible.

Heavy snow is also likely to cause travel disruption, especially over higher routes, with blizzards expected in some areas.

Train operator LNER warned passengers that speed restrictions would be in place for part of its route through the North East, with alterations to a number of services on Tuesday and Wednesday.

The warnings come as about 500 homes remain without power following Storm Arwen, which hit 11 days ago.

Tuesday's Yorkshire and Lincolnshire weather forecast

Dry this morning, with variable cloud, and a few sunny spells in places.

Turning wet and windy late in the afternoon as a band of heavy rain arrives, with snow on high ground.

This evening heavy rain will clear to the east, leaving variable cloud and clear spells. Staying windy.

'Seriously injured' cyclist freed from under gritter lorry

A teenage cyclist has been freed from underneath a gritting lorry after a collision in York, police say.

The rider received emergency treatment from paramedics while firefighters worked to rescue him, according to North Yorkshire Police.

The incident happened at the junction of St Helen's Road and Tadcaster Road in the Dringhouses area at about 16:45 on Monday.

The cyclist was taken to hospital with suspected serious lower body injuries, officers said.

A spokesperson for the force said: "The gritter driver, from Selby, was not injured and is assisting police with their inquiries."

Anyone who saw the incident, or who has dashcam footage from the area at the time of the collision, is asked to contact police.