BBC News York & North Yorkshire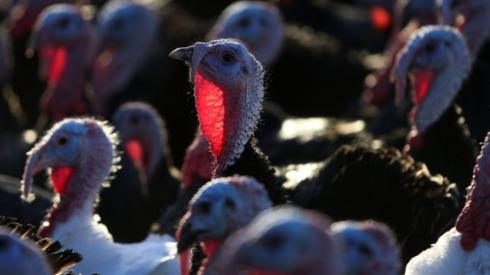 Top Stories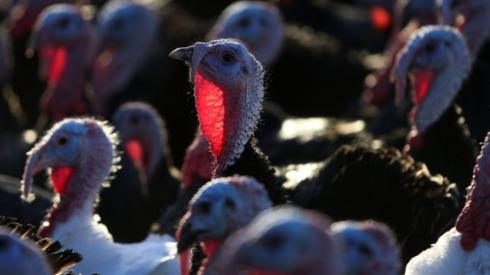 Featured Contents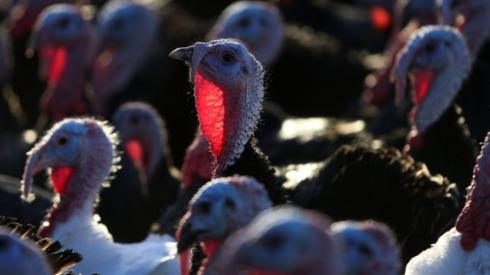 Latest Updates
'Growing concern' for girl, 15, missing for five days

The family of a 15-year-old girl missing from her home in York for five days are growing "increasingly concerned" for her welfare, say police.

Copyright: North Yorkshire Police

Chloe Anne Johnson was last seen by her family on Monday 23 November when she travelled with a friend to London by train.

It's believed the pair returned back to York on Tuesday at about 14:00. Chloe was last seen by her friend at Nether Poppleton on the outskirts of York at 15:00 the same day.

But officers say Chloe didn't return to her home in York's Dringhouses area and hasn't been seen by her family since.

Chloe is described as white, 5ft 1in tall with a slim build.

When last seen she was wearing black sports leggings, a waist-length black bomber jacket, and black Dolly/ballet-style flat shoes.

Anyone who sees her is asked to call police.

Police hijab 'important change' for North Yorkshire force

Two North Yorkshire Police constables who designed a hijab to be part of the force's uniform have celebrated making it a reality.

Copyright: North Yorkshire Police

The force called the move an "important change" and highlighted the need to represent the communities its officers serve.

PC Uzma Amireddy, who designed the headscarf with PC Arfan Rahouf, became the first officer in the force to wear a hijab while on duty in 2019.

Copyright: North Yorkshire Police

Writing on social media, she said: "Finally it is part of a uniform".

Other forces such as the Metropolitan Police in London and Police Scotland offer the option of a uniform hijab.

Earlier in November, New Zealand Police introduced a hijab into their official uniform to encourage more Muslim women to join.

More walk-in virus test sites to open in North Yorkshire

More coronavirus local testing sites are to open in North Yorkshire from tomorrow, it's been confirmed.

New sites will open in Northallerton and Selby this weekend, to be followed "shortly" by another in Skipton, according to North Yorkshire's Local Resilience Forum.

The additional sites join existing ones in Harrogate and Scarborough.

The Northallerton testing site will open on Sunday outside The Forum on Bullamoor Road. The Selby site will open tomorrow in Portholme Crescent car park.

Officials say the extra test centres are indoors and allow walk-in appointments. People don't need to arrive in a vehicle, unlike drive-through mobile testing units where testing is inside a vehicle.

Richard Flinton, chair of North Yorkshire Local Resilience Forum, said: "The new local testing sites allow those without a vehicle to be tested quickly, giving them more choice and being more accessible to all residents.

"With the onset of winter, the indoor sites also offer staff a warm, dry place in which to carry out tests."

Yorkshire's Friday weather forecast

A chilly day. Most places will stay dry with large areas of cloud and only a few bright or sunny intervals.

Staying dry and chilly this evening with patchy fog forming:

Coronavirus tiers in Yorkshire: What we know now

Much of Yorkshire will be placed into tier three coronavirus restrictions - the highest tier of the government's alert system - from next week, it's been confirmed.

People living in West Yorkshire, South Yorkshire and East Yorkshire will all be under tier three - "very high alert" - restrictions from Wednesday 2 December, the government says.

The restrictions mean people living in tier three areas can only meet other households in outdoor public spaces like parks, where the "rule of six" applies.

Pubs and restaurants in tier three areas will be closed except for those offering deliveries or takeaways.

However, from next Wednesday, gyms and close-contact beauty services like hairdressers will be able to open in all tiers.

People in all tiers who can work from home should continue to do so, the latest guidance adds.

Meanwhile, York and North Yorkshire will be in tier two - "high alert" - restrictions from next Wednesday, the government has confirmed.

Under tier two, no household mixing is allowed indoors and the "rule of six" applies outdoors.

Pubs in tier two areas can only open if they serve "substantial meals".

The new tiers will be reviewed in 14 days, the government says.

Starling murmuration's military manoeuvres at Army base

Tens of thousands of starlings looked as though they were on military manoeuvres when they put on a spectacular display close to the biggest Army base in the country.

The early evening aerobatics, known as a murmuration, have been happening above a drainage pond beside the A1 in Catterick, North Yorkshire.

Crowds have gathered at dusk to watch the birds twist and swoop in clouds, seeming to fly from all directions, before they bed down in reeds.

The display lasts around 15 minutes before dusk and scientists believe starlings may form them to protect themselves from predators.

Fred Watson, from Northallerton, said: "I thought it was great, the clouds, the shapes and how they come in - lovely, super."

David Kell, from Snape, agreed: "I thought it was marvellous. "It was the first time I have seen starlings roost on the floor and the numbers were immense."

New tier rules can 'drive down virus' - York health boss

York being put into tier two Covid-19 restrictions next week can "further drive down the virus", according to the city's health boss.

Sharon Stoltz said she had expected York to be in the lowest level of restrictions, but instead it will go into the "high" alert tier from next Wednesday.

Ms Stoltz said: "While we were hopeful we would be in the lowest level of restrictions, the restrictions can help us further drive down the virus.

"While we hope we will move to the lowest restrictions possible soon, these measures will help further reduce the number of cases and it is vital we all follow them."

"We must remain vigilant and practise hands, face, space and self-isolate when necessary," she added.

Bar chain owner Martin Greenhow says hospitality is "on the brink of financial collapse".

Harrogate schools 'hanging by thread' over Covid-19

Local Democracy Reporting Service

There are warnings schools in Harrogate are struggling to remain open as staff and pupils stay at home and costs climb during the coronavirus pandemic.

Headteachers and political leaders have raised concerns that classrooms are being stretched by the Covid-19 outbreak, with a combination of teachers and pupils off sick with the virus or self-isolating due to exposure.

Richard Sheriff, executive headteacher at Harrogate Grammar School, said some schools have been "hanging by a thread" to keep lessons running.

He has urged families to play their part in keeping infections under control, saying: "The resilience and strength staff and students have shown to cope with this pandemic can only be stretched so far."

Meanwhile, Harrogate MP Andrew Jones, revealed this week in Parliament that King James's School in Knaresborough, is spending an extra £7,000 a week tackling Covid-19.

Schools were facing a "significant challenge", Mr Jones added.

North Yorkshire County Council said schools in the region are currently reporting an average teacher attendance rate of 90%.

Stuart Carlton, the county's corporate director of children and young people's services, said: "It's important to keep attendance rates in schools as high as possible and keep children and young people in education as much as possible.

"We're very pleased we've able to manage this throughout the pandemic."

York MP queries government 'rationale' over tier 2 move

The reason York will be placed into tier two coronavirus restrictions from next week is due to the manner in which the government has selected the affected areas, a city MP has said.

Copyright: Reuters/Lee Smith/File Photo

York and North Yorkshire will go into "high alert" restrictions from Wednesday 2 December as the latest England-wide lockdown ends, the government has announced.

Writing on social media, York Labour MP Rachael Maskell said: "Despite the incredible work of everyone in York, it has been placed in tier two.

"The government has selected large geographical areas, rather than study the local data and I await their rationale.

"I raised this with the Health Minister earlier this week and will do so again later today," she added.

Tier 2 move despite York 'bucking trend' - Council leader

The news that York is to go into tier two coronavirus restrictions from next week comes despite the fact the city is "bucking the trend", according to the council leader.

Copyright: Reuters/Phil Noble

York, and the whole of North Yorkshire, is to be put into "high alert" Covid restrictions when the current England-wide lockdown ends next week, the government has confirmed.

It comes despite the city having seen a "substantial" reduction in the number of Covid-19 cases and having one of the lowest rates of new cases in the Yorkshire and Humber region, the council says.

Keith Aspden, leader of City of York Council, says the authority is "disappointed" at the latest announcement.

"In recent weeks, York's case numbers have bucked the trend thanks to the hard work of local residents and businesses in slowing the spread of coronavirus," he says.

"Despite the change in restrictions, we are continuing to lobby the government to move York into tier one restrictions, given the city's success in driving the rate of infection down.

"In the meantime, I would urge everyone to follow the restrictions in place. We know this will be difficult...Please do continue in your efforts to slow the spread of the virus and shop local."

Analysis: Yorkshire's post-lockdown tiers unveiled

James Vincent

Political Editor, BBC Look North

To nick someone else's joke - we've been on the verge of tiers all day. Now we know...

Well, at least we thought we knew until the government's postcode checking website crashed.

Those places in tier three - South Yorkshire, West Yorkshire and the Humber region - will want information on how they can get out of it - and when.

Remember all the back and forwards we had when places were negotiating with the government on the last set of tiers? That's changed too.

Locally, there will be no say on which tier places go into. The government is telling them.

There are tough times ahead for places in Tier 3.

In West Yorkshire, Bradford, Calderdale and Kirklees have had higher measures since the start of August.

They've tightened over time and now could possibly last until March...