BBC News Tyne & Wear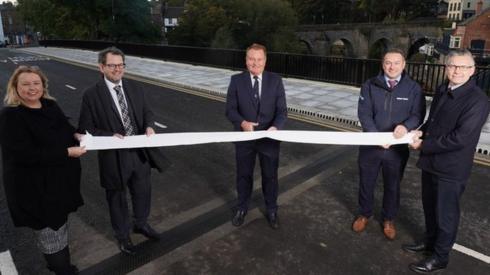 Top Stories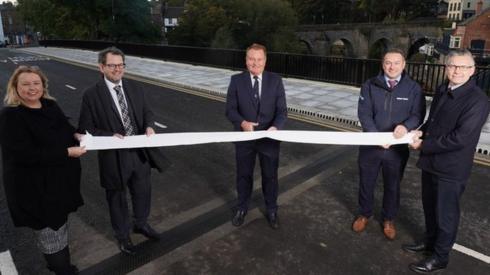 Featured Contents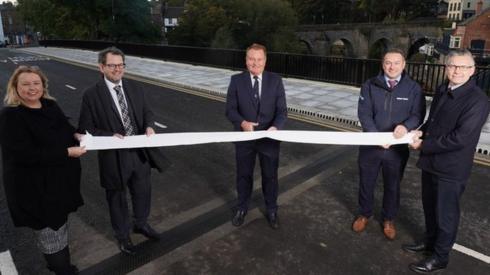 Latest Updates
Severe accident: A1231 Tyne And Wear westbound

BBC News Travel

A1231 Tyne And Wear westbound severe accident, at A195 Northumberland Way.

A1231 Tyne And Wear - A1231 Sunderland Highway in Tyne and Wear blocked westbound at Northumberland Way Interchange, because of an accident. Diversion in operation - via the entry and exit slips.

To report traffic and travel incidents dial 0330 123 0184 at any time

Newcastle's Lord Mayor pledges to fight racism

The Lord Mayor of Newcastle has joined other senior figures to pledge to fight against racism, injustice, and inequality.

Councillor Habib Rahman said he wants our region to stand up and show that there is no place for racism within our communities.

"The brutal reality is that racism and acts of racism still exist within our communities as does injustice and inequality and we should not be part of this," he said.

Today is Wear Red Day, a national day of action set up by Show Racism the Red Card.

Chris Storey waived his right to anonymity to share his story in the hope of helping other people.

New breast cancer screening technology used in Gateshead

A quicker and less invasive way to detect breast cancer in patients has been welcomed by Gateshead's screening team.

It hopes the latest technology, which is a special type of mammogram called contrast-enhanced spectral mammography (CESM), will improve diagnosis during breast screening.

Gateshead Health NHS Trust says patients will be injected with a solution before the mammogram is taken and the specialist software will detect abnormal areas which a standard procedure can not.

Copyright: Gateshead Health NHS Foundation Trust

The trust's lead radiographer, Joanne Brand, said: "We are thrilled to be able to introduce this new technology that will ultimately make the experience for patients more comfortable and less invasive while providing more timely and accurate scan results."

Copyright: Gateshead Health NHS Foundation Trust

Severe accident: A19 Tyne And Wear southbound

BBC News Travel

A19 Tyne And Wear southbound severe accident, from A1056 Killingworth Way to A191 Holystone Way.

A19 Tyne And Wear - A19 in Camperdown closed southbound from Killingworth junction to Holystone Roundabout, because of an accident. Traffic is coping well.

To report traffic and travel incidents dial 0330 123 0184 at any time

By Alistair Magowan

BBC Sport

Footballer's step mum to skydive for hospital

The step mum of Liverpool and England footballer Jordan Henderson is doing a skydive to raise money for Sunderland Royal Hospital.

Donna Henderson, from Washintgon, says skydiving is something she has "always wanted to do" and she hopes to raise £85,000 for camera equipment to help with the early detection of head and neck cancer.

Her husband Brian was diagnosed with tongue, throat and lymph-node cancer in 2014, which he is still undergoing treatment for.

Brian said: "I can honestly say if it wasn't for the ENT (ear, nose and throat) staff, and I'm talking from the receptionists and nurses to the doctors and surgeons, I wouldn't be here today."

The family have already raised £20,000 for their local hospital by selling Jordan's football kits online.

Head and neck surgeon Frank Stafford said: "Brian said he wanted to help and we identified a new piece of imaging equipment which is state of the art for examination of head and neck cancer patients and for those who've had treatment, to monitor the disease."

Mr Stafford said about 200 people a year are treated at Sunderland for this type of cancer which he said is no longer smoking-related but caused by a virus.