BBC News Tyne & Wear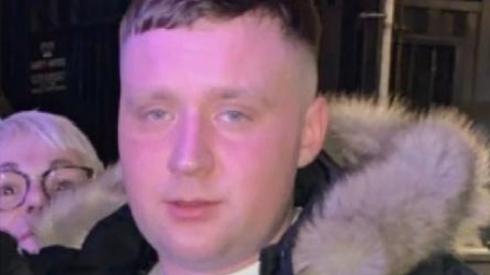 Top Stories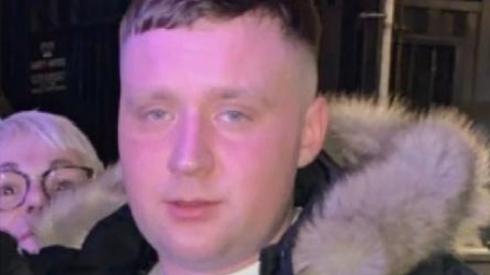 Featured Contents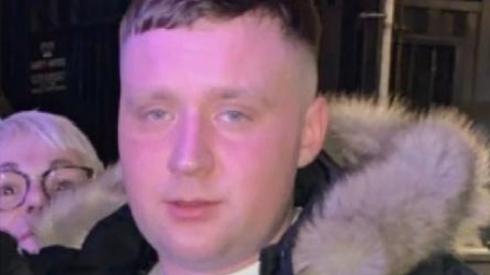 Latest Updates
Tyne and Wear Metro could see future major cuts

Local Democracy Reporting Service

Daniel Holland

Metro operator Nexus could face a massive cash shortfall of up to £30m without more emergency government cash, bosses have warned.

Public transport officials say they may have to make major cuts to the Metro and Shields Ferry services, Nexus' secured bus routes, and concessionary fares if central funding does not continue beyond this week.

The latest of three Department for Transport support packages for the Metro totalling £24m is due to run out on Monday, while Nexus is still losing about £500,000 a week because of the reduced passenger numbers.

The latest forecast has been revealed by the North East Joint Transport Committee predicting a worst case £30m budget deficit for the 2021-22 financial year.

Quote Message: We continue to face a challenging financial position due to the effects of the Covid-19 crisis.

Quote Message: Talks remain ongoing with the government over further financial support for the Tyne and Wear Metro and the other essential frontline services that we deliver." from Nexus spokesman

Before the pandemic, Nexus had forecast a £3.7m deficit in 2021-22 which could be covered by its reserves – but said it would need to make £3.2m worth of service cuts in 2022-23.

Newcastle science attraction asks for lifeline

BBC Look North

North East and Cumbria

One of the region's biggest visitor attractions has appealed for government help after being hit hard by coronavirus restrictions.

The Life Science Centre, at Newcastle's Centre for Life, had to close its doors during lockdown and reopened in August.

It's cut 25 jobs due to a loss of income from visitors and conferences.

The centre says it's missing out on emergency heritage and arts funding for museums and theatres because it specialises in science.

By Ian Youngs

Entertainment & arts reporter

Four officers attacked on duty

Four Northumbria Police officers have been injured while trying to carry out arrests.

In the early hours of Saturday two officers were attacked while trying to arrest a 42-year-old man seen trying to break into a van on Fordfield Road in Sunderland.

One of the officers suffered a broken bone in his hand.

Later the same day, two PCs stopped a man in the Elizabeth Street area of Houghton-le-Spring who matched the description of a burglary suspect.

He was in possession of a controlled drug and became aggressive and a male officer suffered a suspected broken finger while a female PC suffered bruising to her face and legs.

A second suspect was also arrested nearby on suspicion of being in possession of a controlled drug.

The 42-year-old man arrested on Fordfield Road has been released on police bail, and the two men arrested on Elizabeth Street remain under investigation.

Quote Message: This type of behaviour simply will not be tolerated. Officers come to work each day to protect the communities they serve and help people – but clearly in their roles, they know they could be faced with dangerous situations.

Quote Message: However, such violence and hostility almost beggars belief and it is absolutely vital that anyone who attacks emergency service personnel is brought to justice." from Supt Barrie Joisce Northumbria Police

Concerns over children going hungry during half-term

Local Democracy Reporting Service

Daniel Holland

More than 13,000 children in Newcastle could go hungry this half-term if the government refuses to extend free school meals, councillors have warned.

Labour leaders on Tyneside have joined calls for urgent action to help low-income families, fearing local lockdown restrictions in the North East will make it even harder for struggling parents.

A petition launched by England footballer Marcus Rashford demanding the government ends child food poverty, including by extending the free school meals through half-term and the Christmas holidays, has been signed by almost 300,000 people.

Labour MPs are expected to force a vote in the House of Commons tomorrow on the issue.

The Labour leadership of Newcastle City Council has warned that a failure to extend the scheme would risk 13,123 children in the city who are currently on free school meals going hungry.

Quote Message: We can all feel how much the new lockdown restrictions are affecting our lives – and that's making it much harder for families to earn a living and put food on the table.

Quote Message: It is utterly ridiculous that at a time when we should all be pulling together this government is leaving local parents to fend for themselves." from Councillor Paula Holland, Newcastle City Council

According to the North East Child Poverty Commission, one in three children and young people in the region is growing up in poverty.

Families with children on free school meals were issued with food vouchers during the national lockdown earlier this year, and that continued over the summer holidays after a government U-turn sparked by Marcus Rashford's campaign.

New Berwick Bishop announced

The venerable Mark Wroe has been approved by the Queen to become next Bishop of Berwick.

The current Archdeacon of Northumberland was ordained in 1997 and was previously the vicar of St Alban Windy Nook in Gateshead and Holy Trinity Jesmond.

The married father-of-three was born in Newcastle and raised in Chester-le-Street.

Copyright: Diocese of Newcastle

The Bishop of Newcastle, the Right Reverend Christine Hardman said: "I am delighted that Mark has accepted the invitation to be the next Bishop of Berwick.

"He brings great experience and is a person of warmth, joy and integrity. Mark was born in Newcastle and grew up in this region, so knows it well and shares a deep commitment to all the rural and urban communities we serve."

The Venerable Mark Wroe said: "I'm very aware that these are challenging and disorientating times, with many people across our region concerned for loved ones and livelihoods, yet the Church has such deep hope and joy in Jesus Christ to offer. I look forward to working with all those in our communities, who seek to work together for a more compassionate society, and to sharing our hope and faith in Christ with humility and courage."

He will be ordained and consecrated early in 2021.

Firefighters offer safety advice

Tyne and Wear Fire and Rescue Service is offering safety advice to older residents.

Retailer of 'all things geeky' to open 100 new shops

Bill Wilson

BBC business reporter

From online fashion to grocery, only a handful of sectors have bucked the coronavirus downturn, and now it seems comics and gaming have joined the list.

Geek Retreat - which specialises in "all things geeky" including comics, memorabilia and table top games - says it will open another 100 stores over the next two years, at a time when the UK High Street is under pressure.

The Scottish firm currently has 14 UK sites including in Newcastle, which combine retail space with cafes and areas to play games and hold events.

Judge summoned by BBBofC after Lewis Ritson win

Judge Terry O'Connor has been called to appear before British Boxing Board of Control stewards after Lewis Ritson's win over Miguel Vazquez.

O'Connor scored the fight 117-111 in Ritson's favour as the boxer from Forest Hall won the WBA intercontinental light-welterweight title on a split decision.

Severe accident: A690 Tyne And Wear southbound

BBC News Travel

A690 Tyne And Wear southbound severe accident, from A19 to A182 Hillside Way.

A690 Tyne And Wear - A690 Houghton Cut in Sunderland closed southbound from Herrington Interchange to the A182 Hillside Way junction, because of an accident involving one vehicle.

To report traffic and travel incidents dial 0330 123 0184 at any time

Severe disruption: A1 Tyne And Wear southbound

BBC News Travel

A1 Tyne And Wear southbound severe disruption, at J80 A19.

A1 Tyne And Wear - Queues on A1 southbound in Tyne and Wear at J80, A19 (Seaton Burn), because of an earlier breakdown.

To report traffic and travel incidents dial 0330 123 0184 at any time

Travel: Metro delays between Pelaw and Seaburn

Technical faults are causing delays of up to 15 minutes on Metro trains running between Pelaw and Seaburn.

Travel: Normal services resume between Morpeth and Newcastle

Train services between Morpeth and Newcastle have resumed after an earlier disruption.

Metro team to challenge people not wearing face coverings

A new customer support team has been set up to make sure passengers wear face coverings on the Tyne and Wear Metro.

The 12-strong team will also deal with anti-social behaviour and fare evasion to make sure customers feel safe.

Chief operating officer at Nexus, Martin Kearney, said: "Customers have told us that they want to see us proactively managing compliance with the face coverings rule, and dealing with anti-social behaviour, especially at night.

Quote Message: Nine out of 10 people using Metro wear face coverings as required by law, with others being exempt for health reasons, but we know that a small minority still refuse to comply with the legal requirements.

Quote Message: This is often linked to other anti-social behaviour such as ticketless travel or groups of young people hanging around stations with little purpose." from Martin Kearney ChiefoOperating officer at Nexus

The customer support team will wear a blue uniform equipped with body-worn CCTV cameras, each is marked to let people know that they are being filmed.

The team will focus on evenings from 15:00 as Nexus has found compliance with the face coverings reduces late in the day and through the evening.

Soldier who punched man in hotel gets suspended jail term

An Army lance corporal has been given a suspended six-month prison sentence at Carlisle Crown Court for a violent off-duty attack on a fellow guest in a Cumbrian Travelodge corridor.

Barry Graham Irving, 33, of Lisle Grove, Wallsend, was heard arguing with his partner in reception of the hotel at Cockermouth when they returned late on 22 August and after altercations, he attacked another guest, punching him on the floor.

Irving admitted assault causing actual bodily harm but after hearing mitigation evidence, Recorder Eric Lamb concluded there was a prospect of rehabilitation.

The judge suspended the sentence for two years, saying Irving's appearance in court was a tragedy and adding: ""I am sure that all in court hope you are able to retain your career."

Travel: Chichester Metro lifts out of service

Metro staff are working on fixing the technical fault at Chichester.

Travel: Train cancellations between Newcastle and Edinburgh

Disruptions are expected for almost two hours on trains running between Newcastle and Edinburgh.