BBC News Tees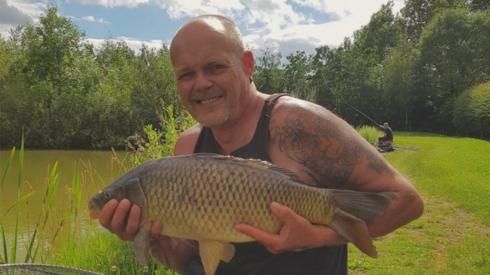 Top Stories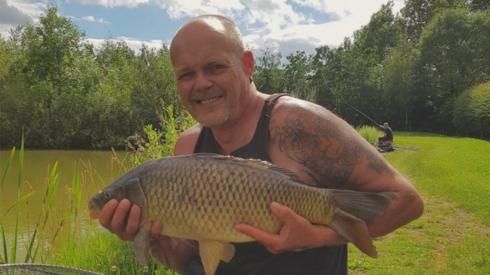 Featured Contents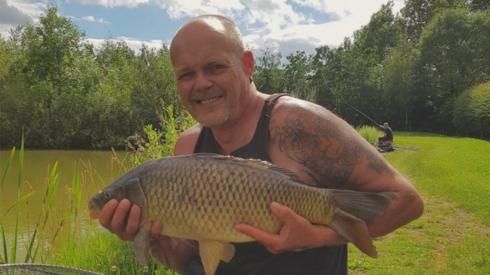 Latest Updates
North East landmarks to honour Remembrance Sunday

Red lighting is set to be projected on a number of landmarks across County Durham to mark Remembrance Sunday next month.

These locations will be lit up from 8-11 November:

Durham Town Hall
Bishop Auckland Town Hall
County Hall (there will also be a large poppy projected on to the front of building)
Butter Market, Barnard Castle
Cenotaph and Poppy Fence, The Green, Seaham
War Memorial, Market Place, Chester-le-Street

Police warnings over trick or treating

We're being urged to stay safe this Halloween, and reminded the rule of six applies outside.

Traditionally a time for trick or treating, this year families are being urged to find new ways to celebrate.

No meeting before Wednesday on Tees Valley restrictions

Local Democracy Reporting Service

No meetings have been arranged to discuss the Tees Valley moving into tighter Covid-19 restrictions before Wednesday, according to officials.

The region is currently in tier two, high alert, stopping any indoor mixing of households.

Last week saw no shift to the "very high" tier three, very high alert level – which would see more businesses shut – following discussions between the Government and health leaders.

It is understood a meeting was held between public health leaders and the deputy chief medical officer to discuss the data and the Tees Valley's virus situation late last week.

Today, officials from the Tees Valley Combined Authority said there were no meetings planned before Wednesday, with nothing specific pencilled in on any tier three move.

Tees Valley Mayor Ben Houchen said he spoke to the Health Secretary Matt Hancock last week to request an extra "seven to ten days" to see whether the tier two restrictions were working or not in response to a "flattening" of Covid rates.

An email was sent to Tees Valley council leaders from local Government minister Robert Jenrick late last week telling authorities there "may shortly be a need to move Hartlepool, Middlesbrough, Redcar and Cleveland, Stockton and Darlington into level three restrictions". The message said a meeting to discuss the data between leaders and ministers was also lined up "ASAP". However, no follow up message was sent.

Police crack down on uninsured drivers

Police officers across Teesside, County Durham and North Yorkshire will be cracking down on uninsured drivers this week.

It's part of a national campaign which will see extra patrols taking place across the region.

Any drivers found without insurance face having their vehicle seized, six points on their licence, a £300 fine and possible prosecution through court.

Durham Constabulary introduce new police dog

This is Luna - Durham Constabulary's latest recruit.

The 12-week-old pup will soon be trained up to become a fine member of the team but, for now, she's been busy looking very cute and exploring their offices.

North East weather: Cloudy skies for most, odd showers

Skies will remain cloudy this afternoon with rain showers likely.

The best of any sunshine should be along the coasts.

Temperatures reaching 10C (50F) in a gentle north-westerly breeze.

This evening looks clear with light winds although feeling quite chilly especially away from the coast.

Man runs from police after suspected stolen motorbike found

A man fled the scene when police found this motorbike in Redcar at the weekend.

The motorbike, which is believed to have been stolen from the Middlesbrough area, was seized by Redcar neighbourhoods officers on Saturday.

A man ran away from police at Langthwaite Walk and inquiries are ongoing.

Copyright: CLEVELAND POLICE

Seven North East councils continue to oppose tier three restrictions

Fergus Hewison

BBC Newcastle political reporter

Seven North East councils continue to oppose any talks of moving the region into tier three of Covid-19 restrictions.

I understand that this week they will make the case to the Government that coronavirus cases in the region, while still high, are leveling off.

Council leaders for Newcastle-upon-Tyne, Gateshead, Durham, Sunderland, South Tyneside, North Tyneside and Northumberland will also talk about infections being "most problematic" in schools, care homes, and among university students, something which moving the area into tier three would not address.

The councils argue there's enough capacity in the NHS at present, and a move to tier three would bring economic hardship for little gain in terms tackling the virus.

They are also keen, I understand, not to simply be judged alongside infection rates on Teesside, which have been rising.

Police are appealing for witnesses after two cars crashed in Middlesbrough earlier this month.

The collision between a grey Mercedes A Class and a silver Vauxhall Corsa happened on Marton Burn Road on Saturday 10 October, at about 22:25.

The female driver of the Corsa was treated for minor injuries at hospital before being allowed to go home.

School year group self-isolates

An entire year group at a North-East secondary school is having to isolate after two pupils tested positive for coronavirus.

The decision, announced today, affects Year 7 pupils at Longfield Academy in Darlington.

Due to the confirmed cases coinciding with the half-term holiday, the Year 7 pupils will be remote learning between 3 and 5 November before returning to school on 6 November.

Head teacher Nick Lindsay said: "This course of action is being taken on the advice of Public Health England and parents are being kept fully informed."

Pupils in years 8 to 11 will return to school on 3 November as normal.

Former TV presenter Frank Bough dies at 87

Frank Bough, one of the most familiar faces on BBC television from the 1960s to 1980s, has died at the age of 87.

In a career spanning three decades, he won a reputation for his relaxed and unflappable style on camera.

Bough did his National Service in the Royal Tank Regiment before getting a job as a graduate trainee with ICI in Billingham, County Durham.

He became increasingly unhappy with his job, finally deciding he wanted to be a broadcaster.

He pestered the BBC for two years before it finally relented and he became a presenter with the corporation's regional programme, Home at Six, which was broadcast from Newcastle. It was later renamed Look North.

He went on to present some of the corporation's most popular shows, including Grandstand and Breakfast Time.

But his career was brought to an abrupt end after a scandal involving drugs and prostitutes.

Bough died last Wednesday in a care home, a family friend told the BBC.

From Cantona to Bamford - a history of Premier League hat-tricks

The hat-trick. It is football's most notable individual on-field achievement. A rarity honoured by the awarding of the match ball to those who manage it.

But such is the crazy, goal-packed nature of the 2020-21 season that even the remarkable feat of scoring three in a game is threatening to become routine.

Patrick Bamford's treble at Aston Villa on Friday was the sixth scored in the first 49 Premier League games of this campaign - the earliest such a tally has been reached in the competition's history.

In honour of this, BBC Sport takes a look back through the hat-tricks of the last 28-and-a-bit seasons of the English top flight (and it may include several North East successes).

Person rescued from sea by lifeboat

A person was rescued from the sea after a "mechanical failure" to their craft, the RNLI has said.

The charity's Hartlepool crew were called at about 16:20 GMT yesterday to assist two people who were in the water at Newburn Bridge.

The inshore lifeboat Solihull and volunteer crew launched at 16:34 and were at the scene of the incident a few minutes later where it was discovered that one person had made their own way to the shore but another was still in the water holding on to an outfall pipe having attempted to swim ashore, a spokesman said.

Copyright: RNLI/Tom Collins

"The casualty who had been in the water for a considerable time and was extremely cold was taken aboard the inshore lifeboat where the volunteer crew provided casualty care and transferred the person to the nearby Tees and Hartlepool Yacht Club slipway where the local Coastguard team were waiting to offer support," the spokesman said.

The crew then towed the pair's craft back to to the yacht club with the lifeboat back at its boathouse ready for the next mission by 17:45.