BBC News Stoke & Staffordshire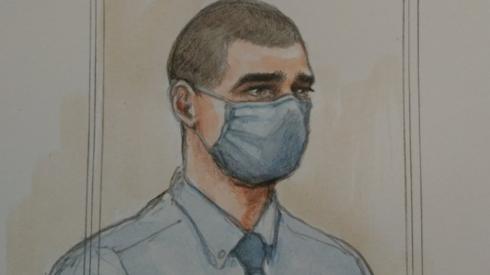 Top Stories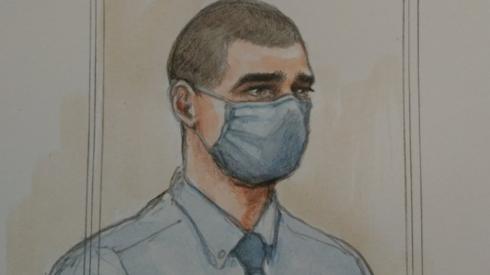 Featured Contents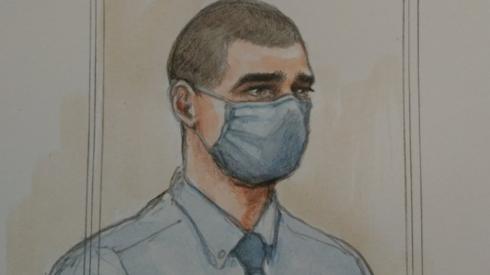 Latest Updates
Severe disruption: M56 Cheshire eastbound

BBC News Travel

M56 Cheshire eastbound severe disruption, from J15 for M53 J11 to J14 for A5117 Chester Services.

M56 Cheshire - One lane closed on M56 eastbound from J15 M53 J11 to J14, A5117 (Chester Services), because of a lorry having a tyre changed. Traffic is coping well.

To report traffic and travel incidents dial 0330 123 0184 at any time

Stoke City may climb to seventh

Stoke City could move up to seventh position in the Championship if they win at Barnsley this evening.

They are one point behind seventh-placed Cardiff, who go to Bournemouth tonight, and Middlesbrough in eighth.

Goalkeeper Angus Gunn may start this evening, after agreeing to stay at Stoke on loan from Southampton next season.

Quote Message: Angus has agreed a loan deal here for this season and next and so we.. [have] not [got] any further than that at this minute in time from Michael O'Neill Stoke City manager

HS2 will not be a 'rich man's business-class railway'

HS2 will not be a "rich man's business-class railway", according to the boss of the firm developing the project.

Mark Thurston, chief executive of HS2 Ltd, said the ticketing structure would ensure trains can be used by "all working people".

The level of HS2 fares and whether trains will have first-class compartments has not been decided.

Opponents of the railway have claimed tickets will be significantly more expensive than for conventional trains to help pay for the railway.

The government-commissioned Oakervee Review warned in 2018 HS2's final bill could reach £106bn at 2019 prices.

During a virtual appearance at the National Rail Recovery Conference, Mr Thurston insisted it "needs to be an affordable railway" so it becomes "an integral part of the rail network".

Aerial footage has shown the London to Birmingham leg of the HS2 high-speed rail network and the state of its construction.

Cannabis farm found at property in Stoke-on-Trent

Police have found 138 cannabis plants at a house in Stoke-on-Trent.

No arrests have been made since the discovery in Burnley Street on Tuesday.

Copyright: Staffordshire Police

Staffordshire Police said it had raided the property after being contacted about suspicious activity there.

Around the web: Pregnant mum with toddler grabbed

Some of the Stoke-on-Trent Live headline today include:

Weather: Cloudy with some showers

Today we are forecast cloudy skies and some light showers, with temperatures up to 15C (59F).

There will also be a light breeze.

Woman struck by car taken to hospital

A pedestrian has been hit by a car in Stoke-on-Trent.

Emergency services were called to Werrington Road, in Bucknall, just before 10:30 GMT.

The woman was taken to hospital suffering potentially serious injuries, said the ambulance service.

Part of Werrington Road has been closed, with buses diverted and drivers being urged to avoid the area.

Man dies in van and car crash

A man died after a van and car crashed near Lichfield last night.

Copyright: Central Motorway Police Group

The incident happened shortly before 20:00 GMT at the junction of Flats Lane and the A5 at Weeford, said the ambulance service.

The man was confirmed dead at the scene after being found in a critical condition, it added.

A second patient was treated for minor injuries and discharged at the scene.

Robbie Williams film to be 'fantastical story'

A film based on the life and career of Robbie Williams is in development, American entertainment news outlet Deadline is reporting.

Michael Gracey, famous for directing musical The Greatest Showman, told the site he had spent hours talking to the former Take That star - originally from Stoke-on-Trent.

Gracey told the outlet: "As for how we represent Robbie in the film, that bit is top secret. I want to do this in a really original way.

"It's this fantastical story and I want to represent it in its harsh reality, all the way to these moments of pure fantasy."

Gracey added Williams' songs would be "re-sung, for the emotion of the moment."

What's the weather got in store?

It is set to be a cloudy day with some bright spells and highs of 13°C (55°F).

Four released after 'unexplained' death

Four people arrested on suspicion of murder over the "unexplained death" of a man at a house have been released, police say.

Staffordshire Police was called to a property on Lime Street in Stoke-on-Trent at about 21:30 on Saturday after the 34-year-old man died.

A woman, 30, and two men, aged 35 and 42, all from Stoke-on-Trent, have been released under investigation pending further inquiries.

A 32-year-old man, from Stoke-on-Trent, has been released on conditional bail.

What's the weather got in store?

Early rain should clear later leaving a brighter afternoon with some sunny spells and highs of 10°C (50°F).