BBC News Sheffield & South Yorkshire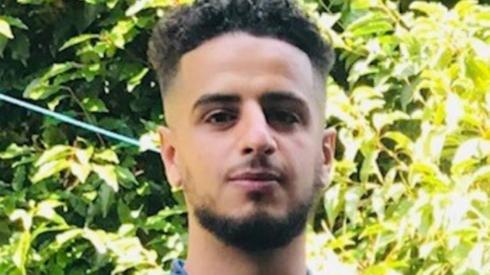 Top Stories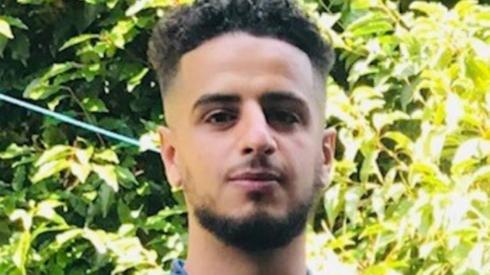 Featured Contents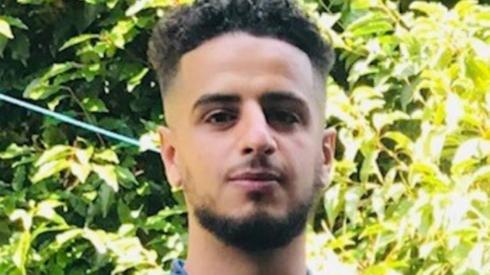 Latest Updates
Arrests after man seriously injured in street attack

Six men have been arrested after a man turned up with serious injuries at hospital in Rotherham.

The 25-year-old man arrived at hospital on Sunday morning with a fractured eye socket, jaw and cheekbone, as well as with substantial bruising to his body, police say.

It's thought he was attacked at about 09:00 in Wath upon Dearne town centre.

Six men, aged between 18 and 58, were all arrested on suspicion of section 18 wounding with intent to do GBH and have since been bailed, according to South Yorkshire Police.

Officers are appealing for witnesses to come forward, especially a jogger who they believe was in the area at the time.

Amy-Leanne Stringfellow murder: Accused dies in prison

A man accused of murdering a woman in South Yorkshire has died in prison, the Ministry of Justice has said.

Terence Papworth, 45, formerly of Dryden Road, Doncaster, was charged by police in June with the murder of Amy-Leanne Stringfellow.

Mr Papworth died at HMP Leeds on Sunday, a spokesperson from the Prison Service said.

The cause of his death could not be confirmed and was a matter for the coroner, the Ministry of Justice said.

Miss Stringfellow, 26, a former soldier, was found seriously injured at a house on Dryden Road in Doncaster on 5 June and died shortly afterwards.

Mr Papworth was due to appear at Sheffield Crown Court on Tuesday charged with her murder.

The Prisons and Probation Ombudsman has been informed of his death, the Prison Service added.

'Groundbreaking' cancer research to start in Sheffield

A dedicated centre for research into mesothelioma, a form of lung cancer, is being launched at the University of Sheffield.

The UK has the highest incidence of mesothelioma in the world, with 2,700 new cases of the disease - caused in most cases by exposure to asbestos - diagnosed each year.

The new dedicated centre will be the first of its kind in the country and is being paid for by a national charity, according to the University of Sheffield.

Professor Angela Mary Tod, from the university's Health Sciences School, said: "Finding an effective treatment or a cure for the terrible disease is obviously the main priority for researchers and clinicians worldwide.

"But here in Sheffield we are uniquely focused on patients' experiences in order to drastically improve the support and care they receive.

"Our groundbreaking work will help to establish the gaps in existing knowledge and also help to identify future research priorities."

Appeal over fight between dog walkers in Barnsley

Police are appealing for witnesses after two dog walkers were seen fighting last week in Barnsley.

The two women are reported to have started fighting on Back Lane near Penistone and District Bowling Club at about 13:00 on Monday 16 November.

Police are also treating this as a suspected hate crime after a man who was also present received verbal abuse, South Yorkshire Police say.

It's thought several people saw the incident, with video footage being captured on mobile phones.

Any witnesses are asked to get in touch with police.

New South Yorkshire Covid test site gets under way

Local Democracy Reporting Service

A new Covid-19 testing site has opened in South Yorkshire, in a bid to test more Rotherham residents for the virus.

Copyright: Reuters/Phil Noble

The testing site at Maltby Lesiure Centre car park is the fourth in Rotherham, with tests available by appointment between 08:00 and 20:00 throughout the week.

Tests can be booked by visiting the NHS website or by calling 119.

The seven-bay test site will be able to run 252 coronavirus tests per day, which means it can take over 1,700 tests each week.

Some parking is available near the site, however local residents are being encouraged to walk to the test site where possible.

Councillor David Roche, Rotherham Council's member for public health, says: "As part of Rotherham Council's strategy to combat Covid-19, we are working with the Department of Health and Social Care to make sure we have the sites and the resources available to make sure everyone in Rotherham who needs a test can get one – no matter where they live in the borough."

Suspected arson attack 'targeted' Doncaster home

A fire at a home in Doncaster yesterday is believed to have been a "targeted attack," say police.

Copyright: South Yorkshire Fire service

Nobody was injured in the fire which began at about 05:30 at a home on Wellington Street in Stainforth, but the property was "substantially damaged," according to South Yorkshire Police.

A spokesperson for the force said: "Although the investigation is in its early stages, this is believed to be a targeted attack.

"We would like to speak to anyone with information relating to how the fire started.

"We are also keen to hear from any drivers who were travelling through the area and hold dash cam footage."

Severe disruption: M18 South Yorkshire northbound

BBC News Travel

M18 South Yorkshire northbound severe disruption, between J6 for A614 Selby Road and J7 for Langham Interchange.

M18 South Yorkshire - One lane closed on M18 northbound between J6, A614 (Thorne) and J7 Langham Interchange, because of a lorry that's broken down. Traffic is coping well.

To report traffic and travel incidents dial 0330 123 0184 at any time

Yorkshire's Monday weather forecast

A bright and cold morning will be followed by a cloudy and windy afternoon.

Tonight will be dry, mild and breezy:

Severe accident: M1 South Yorkshire southbound

BBC News Travel

M1 South Yorkshire southbound severe accident, between J38 for A637 Huddersfield Road Woolley and J37 for A628 Whinby Road Barnsley.

M1 South Yorkshire - One lane closed and queues on M1 southbound between J38, A637 (Woolley) and J37, A628 (Barnsley), because of an accident.

To report traffic and travel incidents dial 0330 123 0184 at any time

By Steven Sutcliffe

BBC Sport

Sheffield United manager Chris Wilder says his team have a "huge challenge" to protect their Premier League status after falling to a 1-0 defeat against West Ham.