BBC News Shropshire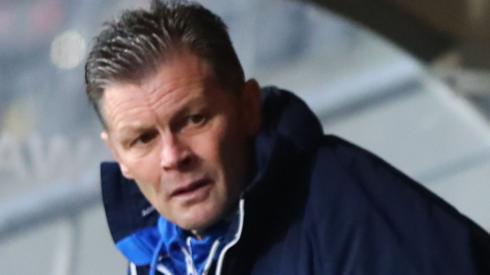 Top Stories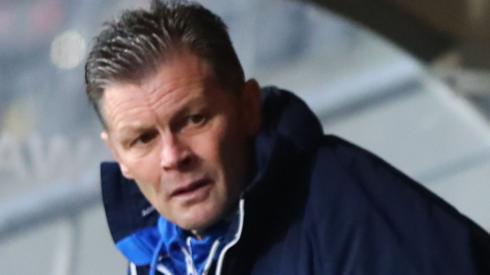 Featured Contents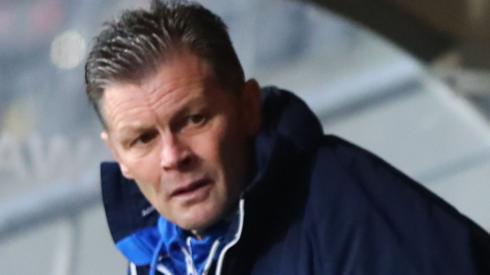 Latest Updates
What's the weather got in store?

It will be a dull, grey day with lingering patches of fog and cloud with highs of 8°C (46°F).

Coronavirus infection rates continue to fall

Infections have "continued to decrease" across the UK in the week to 19 February, the latest figures from the ONS infection survey suggest.

In the West Midlands, one in 140 people are estimated to be testing positive for coronavirus in the period.

At England level, one in 145 people are estimated to be testing positive for the coronavirus compared with one in 115 last week.

About 97% of people aged over 70 in the region have received a Covid-19 vaccine but there is concern that take-up is lower among some ethnic minority groups and people who live in poorer neighbourhoods.

Police to probe officers' contact with man who died after crash

A man who was involved in a two-vehicle crash in Telford on Tuesday has died, police say.

The 45-year-old was arrested at the scene in Ketley Bank but taken to hospital with a suspected head injury.

West Mercia Police said officers stayed with him and he later returned home, having been released under investigation.

The force said it was informed yesterday he had died at home.

The matter's been referred to the force's Professional Standards Department due to police contact with him before his death.

Workplace infections frustrating Covid battle, council says

Telford has been creeping up the Covid infections league table and the local authority believes it's because the virus is being transmitted at work.

Telford and Wrekin Council said eight out of 10 new infections were in people of working age and asked those who weren't able to work from home to get themselves tested twice a week.

The number of new cases is falling, but only by 2%, which means Telford is now among the 40 local authorities where infection numbers are highest.

Weather: Sunshine and clear skies

We're forecast sunshine and clear skies today, with a very light breeze.

Temperatures could rise to about 11C (52F) and we'll have a clear, mild night too.

You can read more about the forecast on the BBC Weather page.

Plans to move council into shopping centre debated

Plans to turn Shrewsbury's Pride Hill shopping centre into a new council office and leisure venue are being debated by councillors on Thursday.

If the move goes ahead, Shropshire Council would move to the new site and sell its Shirehall headquarters in the town.

Councillors are being asked to approve work on the design and budget, with a final decision set for later this year.

Hydro-electric plans resurrected

Local Democracy Reporting Service

Shelved plans for a hydro-electricity scheme at Shrewsbury weir have been resurrected.

The town council has committed funds in its 2021-22 budget to look again at the viability of the project, which was first raised more than 10 years ago.

Plans were abandoned when changes to feed-in tariffs – money paid for electricity supplied to the National Grid – rendered it non-viable.

Copyright: Shrewsbury Hydro

The town council has allocated about £30,000 in its budget towards a feasibility study, which it is hoping Shropshire Council will match.

A report from 2015 said tenders received when the scheme was first put the total cost of the project at around £1.5 to £2m.

Shrewsbury Town Council leader Alan Mosley said while the scheme would not "change the world" it would generate enough electricity to power the equivalent of about 400 homes every year and would demonstrate both the councils' commitment to tackling the climate crisis and serve as an educational tool for local school children to learn about hydro power.

He added: "The climate emergency makes it vital that we move to much more green energy and the hydro scheme at the weir will make a good local contribution to our objectives."

Boy kidnapped and attacked

Police are investigating an alleged kidnap and assault in Telford.

West Mercia Police said a boy was believed to have been picked up by four other teens on Alma Avenue in Malinslee and taken to a flat at about 20:00 on Monday.

After escaping the following morning he was again picked up by the group and taken to Telford Town Park before escaping once again and helped by a passer-by, officers said.

He was later treated at the scene for minor injuries.

West Mercia Police said it understood the incident would very alarming to the local community and had introduced extra patrols in the area.

The force said it was investigating whether the offenders were known to the victim.

Officers are calling for anyone with information to come forward.

Shrewsbury Town's winning run continues

Shrewsbury Town's remarkable revival continues after another victory last night.

They raced into a three-goal lead inside the first 20 minutes at home to the MK Dons.

Sean Goss' early goal was followed by two penalties - the first scored by Ollie Norburn before Curtis Main stepped up to take and convert the second.

Goss rounded off the scoring with his second of the game and the Shrews are now 10 points clear of the League One relegation zone.

School chief exec sees testing issues

Covid-testing in schools comes with a "myriad of concerns", the chief executive of the Marches Academy Trust in Shropshire has said.

Sarah Finch, who has teenage children herself, said: "There's the vulnerable children, the children in challenging circumstances, whether they'll be given the encouragement to the tests, the space to do the tests.

"Things are very fraught at certain times in some families."

Pupils at the Sir John Talbot School told BBC news they thought children would get used to it when everyone was doing it.

Brooke (pictured below) said: "I think some people will complain, but they're going to do it by the end anyway."

Hydro electric scheme at weir could be revived

Local Democracy Reporting Service

Plans for a hydro-electric turbine in Shrewsbury which were shelved in 2017 could be resurrected.

The original plans, put forward by a community group, were abandoned when changes to energy tariffs made it financially unviable.

The town council has now committed about £30,000 to see if the scheme could be revived.

Council leader Labour's Alan Mosley said "The climate emergency makes it vital that we move to much more green energy and the hydro scheme at the weir will make a good local contribution to our objectives."

And he said it would generate enough electricity to power the equivalent of about 400 homes every year.