BBC News Shropshire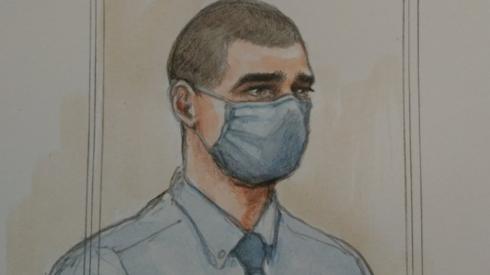 Top Stories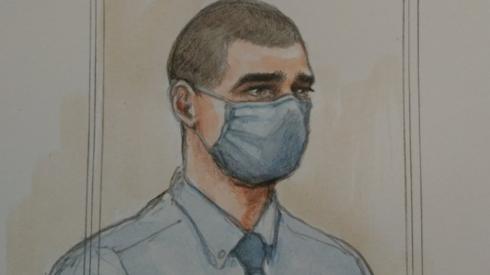 Featured Contents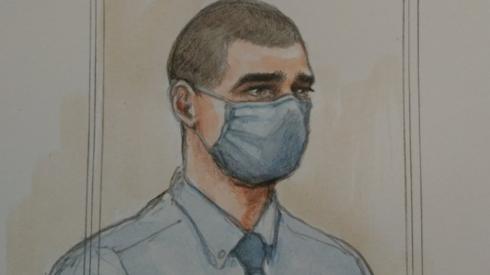 Latest Updates
Shortage of critical care anaesthetists at hospital

A report has highlighted problems with a shortage of out-of-hours anaesthetists at the Princess Royal Hospital in Telford.

Shrewsbury and Telford Hospital NHS Trust has been in special measures since November 2018 - it said the shortage was a national issue and one it was working to address.

The report by the Care Quality Commission (CQC) said vacancies at the site meant there were not always enough skilled staff to carry out the right care and treatment, however it added the risk to patients was mitigated by staff working across the trust's sites and by using general anaesthetic staff out of hours.

Inspectors reported some anaesthetic staff did not always feel respected, supported or valued by senior staff and that some general anaesthetic consultants felt they did not have the up-to-date skills and knowledge to care for patients with more complex needs.

Dr Arne Rose, medical director at the trust, said: "We are grateful to the CQC for acknowledging that the leadership team is aware of current challenges and that we have improved and strengthened our process while we seek to address these."

Firefighters called to tractor blaze

Fire fighters have shared these images of a call out to Hollerton in Shropshire last night.

Copyright: Shropshire Fire and Rescue

Copyright: Shropshire Fire and Rescue

Crews were called to Wollerton - a small village in the Hodnet area - at about 19:09 GMT.

They used one pump to extinguish the blaze and there were no reported injuries.

Weather: A cloudy day with thundery showers

It's going turn a little chillier over the next few days but today we also have the risk of showers.

We could see some heavy rain and even a rumble of thunder, and you can expect some overnight frost.

Temperatures will reach between 7 and 12 Celsius.

Man dies in Shropshire crash

A man has died after the car he was travelling in left the carriageway before hitting trees and ending up partially submerged in water.

The 20-year-old died in the early hours of Saturday, said West Mercia Police.

The incident happened on the B5065 between Wem and Prees Green in Shropshire.

Leftover vaccine doses given to emergency service workers

Health bosses in Shropshire have admitted leftover doses of the Covid-19 vaccine are being given to police officers and other emergency service workers to save them being wasted.

It comes after reports of a number of police officers turning up at Bridgnorth Medical Practice (generic image above) last week to get vaccinated.

The move has also happened at the Telford International Centre and at other GP surgeries.

Dave Evans, who commissions healthcare services in Shropshire, has defended the move.

Quote Message: If you had two or three people not turn up for their booked appointment, your options are throw the vaccine away or find someone else to vaccinate that either is on site already or could come in. Someone may come in with a carer towards the end of the day and we had... vaccine left over and that carer was then offered a vaccine from David Evans Chief officer at Telford and Wrekin CCG

More than 150 weddings rearranged in one week

More than 150 weddings have been re-arranged in seven days in Shropshire.

The ceremonies were re-booked after Prime Minister Boris Johnson announced the road map to remove restrictions.

Since March last year, more than 1,000 nuptials have been re-arranged, some multiple times.

Shropshire Council, which rearranged the weddings, says it's also continuing to take new bookings.

Today is expected to be dry with a good deal of cloud. It will feel chilly under the cloud with light winds of variable direction. Highs of 6 to 9C (43 to 48F).

Tonight will be dry and cloudy throughout. Mist and fog patches will develop overnight under calm conditions. A cold night with light winds. Lows of 2 to 5C (36 to 41F).

Get the latest forecast on the BBC Weather site.

What's the weather got in store?

It will be a dull, grey day with lingering patches of fog and cloud with highs of 8°C (46°F).

Coronavirus infection rates continue to fall

Infections have "continued to decrease" across the UK in the week to 19 February, the latest figures from the ONS infection survey suggest.

In the West Midlands, one in 140 people are estimated to be testing positive for coronavirus in the period.

At England level, one in 145 people are estimated to be testing positive for the coronavirus compared with one in 115 last week.

About 97% of people aged over 70 in the region have received a Covid-19 vaccine but there is concern that take-up is lower among some ethnic minority groups and people who live in poorer neighbourhoods.

Police to probe officers' contact with man who died after crash

A man who was involved in a two-vehicle crash in Telford on Tuesday has died, police say.

The 45-year-old was arrested at the scene in Ketley Bank but taken to hospital with a suspected head injury.

West Mercia Police said officers stayed with him and he later returned home, having been released under investigation.

The force said it was informed yesterday he had died at home.

The matter's been referred to the force's Professional Standards Department due to police contact with him before his death.