BBC News Shropshire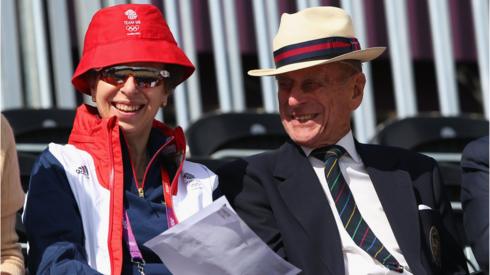 Top Stories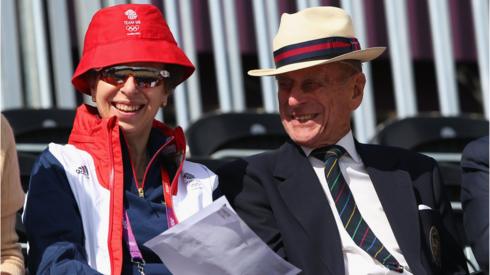 Featured Contents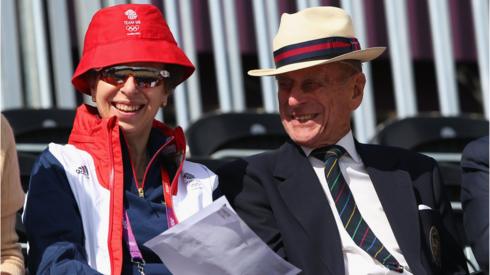 Latest Updates
Your photos: A rainy start to the day

It's been a rainy start to the day for many of us and that's reflected in the photos from the BBC Weather Watchers this morning.

These pictures were taken in Leek and Ellesmere.

Weather: Dull and damp Friday

Dull with outbreaks of rain or drizzle this morning and there will continue to be little sunshine through the rest of the day with outbreaks of rain around. High: 8C/46F.

Copyright: WeatherWatcherWill

Image caption: This morning in Thurlaston, Warwickshire

Skies will turn quite clear tonight which will mean temperatures dropping away and it will turn very cold with a widespread frost likely. Low: -1C/30F.

You can get a latest forecast for your area at any time by going to the BBC Weather website.

Covid-19: More summer events cancelled

Two more summer events have been called off because of the uncertainty surrounding the coronavirus pandemic.

Ross Carnival was due to take place in August, but the volunteers who organise it said the ongoing restrictions have made it impossible and promised "a carnival like no other" next year.

Meanwhile, Wem Carnival wasn't due to take place until the first week in September, but its organising committee said it would be too difficult to comply with social distancing and the possibility of vaccination passports.

Telford's vaccination sites shut after 'running out of people to treat'

Coronavirus vaccination centres in Telford have closed, because they've run out of people to vaccinate.

Telford International Centre, which can vaccinate 10,000 people a day, has effectively been mothballed before the go ahead to treat the under-50s, Shaun Davies, Labour leader of Telford and Wrekin Council, said.

"Despite the slow start we were able to get the capacity into the local areas... which means we raced ahead of most parts of the country now in terms of vaccinating the over-50s," he said.

"Because of the resistance and reluctance from the government to allow local areas to move forward with the under-50s, we're now in a situation where we've effectively run out of people to vaccinate for first doses."

The council is continuing to work with the NHS and Mr Davies said he believed that the centres would be "turned back on" and able to vaccinate people again from the third week in April.

Around the web: 'Pack it in plea' to yobs

Here are some of the stories on the Shropshire Star website:

Footballer 'found dead in hotel room'

Yeovil Town captain Lee Collins was found dead in his hotel room, an inquest has heard.

The 32-year-old footballer, who was born in Telford and began his career at Wolverhampton Wanderers, did not turn up for training on 31 March prompting concerns for his welfare.

He was found dead in the room he was staying in at Lanes Hotel, West Coker, Somerset that day, the inquest heard.

Senior coroner for Somerset Tony Williams adjourned the hearing ahead of another that will take place in Taunton on or before 7 July.

Mr Collins, who lived in Newport, also spent time at Port Vale and other clubs and joined Yeovil in 2019.

Plans to demolish shopping centre for major redevelopment delayed

Local Democracy Reporting Service

Plans to demolish a Shrewsbury shopping centre and redevelop the area have been delayed after the planning application was "withdrawn on a technical point".

Shropshire councillors were supposed to vote on the application to knock down the former Riverside Medical Practice on Tuesday.

But members were told they will be resubmitted at a later date, with the next planning meeting scheduled for 8 June, after the council elections.

The council said in January last year it was hoped a phased demolition would "begin at the end of 2020" and the demolition of the former medical practice was supposed to be the first stage of the redevelopment.

The Riverside shopping centre, Raven Meadows multi-storey car park and the bus station are also set to be knocked down and Smithfield Road would be moved further away from the river.

The plan involves replacing the Riverside centre with new office buildings, a hotel and apartments.

Litter-picking scouts meet for first time in months

Scouts in Telford have met face-to-face for the first time in four months by joining a community litter pick.

More than 30 youngsters from 2nd Wombridge Scout group have been out on the streets collecting bags of rubbish.

Scout leader Antony Steventon said: "Zoom has been great to keep the interaction going, but this is what the youngsters really love to do - be together, outdoors and it's a valuable much-needed litter pick that will help tidy up our neighbourhood."

According to Keep Britain Tidy, it costs authorities £700m a year to keep streets clean.

More and more people are picking up their bin bags and grabbers and going litter picking after getting fed up of seeing increasing piles of rubbish.

Funding for 'nature recovery' in three counties

The Wildlife Trusts coalition has revealed 10 locations in England and Wales they are hoping bring back nature.

Sites in Shropshire, Herefordshire and Worcestershire are included in the £8m project.

The trusts have begun a campaign, backed by Sir David Attenborough, to drive the recovery of nature across 30% of land by 2030.

In Shropshire, 12 acres of unsprayed fields around the Stiperstones ridge (pictured), above Tankerville, will be restored to allow harebells, yellow mountain pansies, stonechats and skylarks to thrive.

Meanwhile in Herefordshire, £200,000 will be spent restoring the 14-acre Ail Meadow, increasing wildflowers to boost numbers of the wood white butterfly, providing a home for species such as bog pimpernel.

Ninety-five acres of arable fields will be restored back to heathland in Worcestershire to connect four surrounding nature reserves and provide home to wildlife, including the hornet robberfly and minotaur bee.

"Just protecting the nature we have left is not enough; we need to put nature into recovery and to do so at scale and with urgency," Wildlife Trusts chief executive Craig Bennett said.

"We need to transform nature-poor areas into new nature-rich places - and change the way we think about land, looking for opportunities to help nature outside traditional nature reserves."

Today will begin dry and bright but it will feel cold. The cloud will build through the afternoon and it will turn overcast, but should remain dry. Gentle winds. Highs of 4C to 7C (39F to 45F).

This evening and tonight will be largely cloudy, but there should be a few clear spells. It will continue to stay dry. Winds will be lighter and it will not be as cold as the past couple of nights. Lows of 1C to 4C (34F to 39F).

Trust to work with safety team over maternity services

A Shropshire hospital trust is to work with the Healthcare Safety Investigation Branch (HSIB) around how it deals with women and families after criticism of its maternity services.

Last year a report into the maternity care of more than 1,800 families by Shrewsbury and Telford Hospital NHS Trust (SaTH) found that poor care over nearly two decades had harmed dozens of women and their babies.

The agreement to work the HSIB represented a "key milestone" for the trust as it implemented changes from the report, led by Donna Ockenden, a former senior midwife.

The trust said it will be working to "communicate openly and receive feedback from women and families".

It has also held its first monthly public meeting to "drive forward actions in maternity services arising from the first Ockenden Report".

By Rachel Schraer

Health reporter

It's Not Always Black and White podcast

A new podcast of intimate and hilarious conversations about race, love and the grey spaces in between has launched on Tuesday on BBC Radio Stoke and BBC Sounds.

Each episode features married couple Matt Hodson, 39, born and bred in Solihull and a commercial manager for a railway company, and Bongi Msimanga, 34, born in southern Africa, now living in Shropshire and a journalist with the BBC for seven years.

The questions are demanding, sometimes brutal, and the answers always raw and often comical.

Like many interracial couples during the growth of the Black Lives Matter movement, they found themselves talking about race in a different way.

They'd never really talked about racism as an institution or what it meant for their marriage. They'd fallen in love with each other's differences. But those differences were now creating fault lines through their relationship and between friends and family.

New episodes of It's Not Always Black and White will be updated weekly on all podcast platforms.

More mental health help for new mothers unveiled

Mental health "hubs" for new, expectant or bereaved mothers are to be set up around England, including in the West Midlands.

Copyright: Science Photo Library

The 26 sites, due to be opened by next April, will offer physical health checks and psychological therapy in one building.

NHS England said these centres would provide treatment for about 6,000 new parents in the first year.

The first 10 sites will open around England "within months", including Birmingham & Solihull and Shropshire Telford & Wrekin.

Five years ago, 40% of areas in England had no dedicated maternal mental health services.