BBC News Shropshire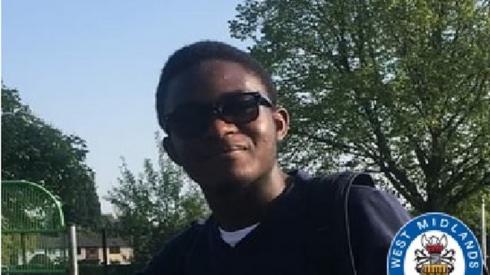 Top Stories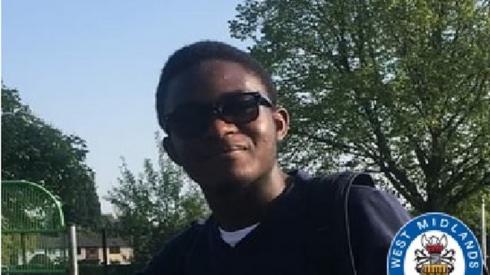 Featured Contents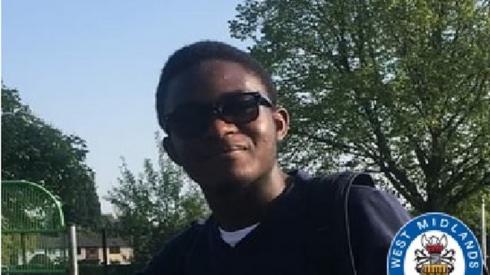 Latest Updates
Video: Your 50-second weather forecast

Shrewsbury Town set for 2,000 fans in stadium

Shrewsbury Town will be opening up to 2,000 fans for their home game against Accrington Stanley on 2 December.

The club learnt yesterday that it would be in a tier two area, meaning 2,000 is the maximum allowed.

The fans will be allowed in the Roland Wycherley stand, the Family Stand, the West Stand and the Safe Standing area.

Fans will be asked to sit apart from each other, in their own bubbles.

The club said the fairest thing to do was to offer the tickets first to season ticket holders, sovereign members and box holders who did not get a ticket for the Northampton game, when the club ran a trial with 1,000 fans in the ground.

The fans are also being asked to wear face masks unless they have an exemption and are being asked not to sing "to reduce the risk of potentially passing on the infection".

MP says Shropshire could have been in tier three

Shropshire and Telford could have been moved to tier three restrictions, if MPs and council leaders hadn't objected, the MP for the Wrekin has said.

Yesterday it was announced that both would be in tier two, but Mark Pritchard said there had been "temptation in some parts of government" to place the two authority areas in with the West Midlands Combined Authority.

Mr Pritchard also said: "Credit to all the MPs and indeed council leaders, for making the united case strongly together to say no we have much lower infection rates than the average in the West Midlands."

He described the return to tier two as a "half victory", but hoped it would allow businesses to operate and that restrictions would be further eased closer to Christmas.

Quote Message: It did come down to the wire and I'm glad the government actually listened, that was very good news. It could have been very different this morning if they had not listened." from Mark Pritchard MP for the Wrekin

Women inspired to set up support services resource

Two women who were inspired to set up a support service during the coronavirus pandemic say they want it be the country's "most comprehensive and exhaustive resource".

Verity Hart, 44, and Louise Welsby, 43, from Bridgnorth, Shropshire, created After the Storm to provide a directory of help and support for a range of mental health issues.

The idea was inspired by Mrs Hart's own struggles, including helping a family member through addiction and coping with the loss of both her parents.

While going through those experiences she said she was struck by a lack of help.

The pair wanted to create "one space" to connect people to services as well as it being a "platform to share stories".

Mrs Welsby said: "There is light at the end of the tunnel, a big light, but the Covid impact on society... we have a generation of young people that if we don't provide enough spirit and sense of hope, there's a real lost generation, we have to really look after them.

"Secondary school ages are impacted the worse, they don't know what the future is, the employment landscape is decimated, they don't have the resilience you learn through adult life."

Mrs Welsby added: "Hope can be in pretty short supply, but I hope this is a place that can deliver."

The platform, which goes live on Monday, will list charities, public services and private practitioners.

Weather warning for fog issued

Fog patches across the West Midlands could cause some travel disruption, the Met Office is warning.

It has issued a yellow weather warning which is in place until 12:00.

Video: Your 50-second weather forecast

Recap: West Midlands facing new coronavirus restrictions

In case you're just joining us, here's a round-up of the news on post-lockdown tiers.

Five areas of the West Midlands will move in to tier two restrictions once lockdown ends - Worcestershire, Herefordshire, Shropshire, Telford and Wrekin and Cheshire.

All the others will be placed under tougher tier three restrictions.

There will be no parts of the West Midlands returning to tier one, although all this will be reviewed after a fortnight and some areas could be downgraded.

The government has explained the reasoning behind each of the decisions and generally speaking the areas with the higher infection rates and greatest pressure on the local NHS are in tier three.

A number of areas are in a different tier to the one they were in when lockdown started, with Warwickshire showing the biggest shift - up from tier one to tier three.

Only two league clubs in West Midlands allowed fans

When lockdown ends, only two football league clubs in the West Midlands will be allowed fans in their stadium - Shrewsbury Town and Crewe Alexandra.

They will be allowed a maximum of 2,000 supporters because Shropshire and Cheshire will be under tier two restrictions.

Every other club will be in a tier three area and will be allowed none.

Kidderminster Harriers, AFC Telford United and Hereford are also in tier two areas, and play in the National League North.

'Just as safe as a restaurant'

While some pubs are prepared for the new restrictions and will stay open to serve "substantial meals" with their beer, others are facing difficulty.

That's especially true for what are known in the industry as "wet led pubs", like the Ludlow Brewing Company's tap room.

Marketing manager Sam Howells said "people primarily come to us for a pint" and the only food they serve is snacks, along with scotch eggs and pork pies.

Copyright: Ludlow Brewing Company

"We are just as safe as a restaurant or a pub which serves meals," she said, adding the business had planned to operate a table service, which had been welcomed by customers.

Now, she said the company would have to come up with a new plan, with the normally busy Christmas period coming up.

She also questioned why "going to a pub is more dangerous than going for a meal?" .

The Severn Valley Railway emerges from second lockdown with illuminated trains.

How have some areas avoided tier three?

Just four local authority areas in the West Midlands have escaped the toughest, tier three restrictions - Shropshire, Telford, Herefordshire and Worcestershire.

The government hasn't explicitly said why these areas have been placed in tier two, but its explanatory notes reveal some of the thinking behind it.

For Shropshire and Telford it said the overall case rates and those for the over-60s remain high, but are both falling. They are also currently below the rates in tier three areas.

And there is no mention from the government of pressure on the local NHS being high - something which is included as a factor for the tier three areas.

That's not to say the Royal Shrewsbury and Princess Royal hospitals won't be feeling the heat.

The reasoning for placing Herefordshire and Worcestershire in tier two is similar, with infection rates in decline, but the government also mentions that they are "too high for allocation to tier one". Suggesting perhaps they may be be on the borderline between tiers one and two.

MPs are set to vote on the post-lockdown tier restrictions on Tuesday and they might not have universal backing.

The Conservative MP for Shrewsbury and Atcham, Daniel Kawczynski, said earlier this week that he would wait to see which tier his constituency was in before deciding whether to support the measures.

Mr Kawczynski also said businesses in Shrewsbury had told him they didn't want excessive restrictions.

Shrewsbury, and the rest of Shropshire, has been moved up to tier two restrictions.