BBC News Shropshire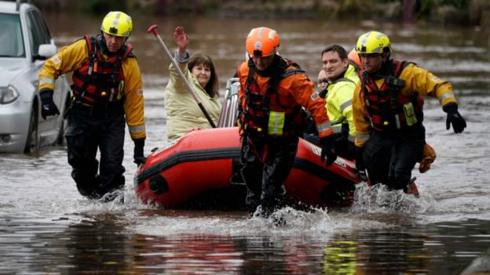 Top Stories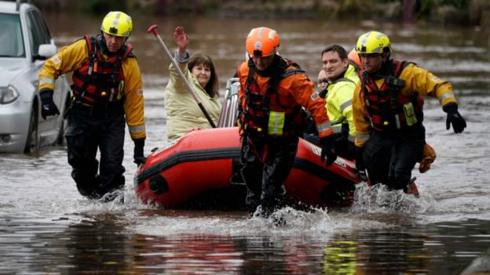 Featured Contents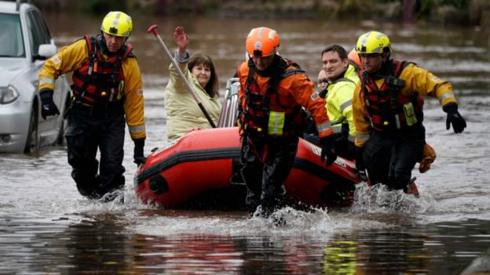 Latest Updates
Met Office warnings for rain are in place, as 1,400 properties are already affected by floods.
Read more
Road to reopen after 'extensive flood damage'
Smithfield Road in Shrewsbury is due to reopen at 11:00, after repairs to fix what Shropshire Council called "extensive flood damage".
The council said its workmen began sweeping the road and emptying gullies at 05:00 and will be moving on to clear other roads around the town centre this morning.
There are still more than 20 roads closed around Shrewsbury, and the Environment Agency still has a flood warning in place for the town.
Shropshire Council has a list of the current road closures in its area.
MP suggests river dam to protect Shrewsbury
Shrewsbury MP Daniel Kawczynksi wants to build a dam near the town as part of the planned North West Relief Road.
He's written to George Eustace, the Secretary of State for Environment, Food and Rural Affairs, asking to discuss this and other ideas.
Mr Kawczynski said he didn't know how much this dam would cost, but the leader of Shropshire Council, Peter Nutting, said it was "quite an interesting plan and it's been talked about for years."
He suggested some sort of barrier could be installed when a bridge is built near Shelton, to push the flooding further upstream, to the Melverley area.
Dozens of roads still closed in Shropshire
Around 30 roads remain closed in Shropshire this morning, the council's said, with most in and around Shrewsbury.
Shropshire Council said it started work this morning at 05:00 to try and clear Smithfield Road and is aiming to reopen it by 09:00.
Residents in communities on the river are being evacuated as water threatens to top flood defences.
Read more