BBC News Nottingham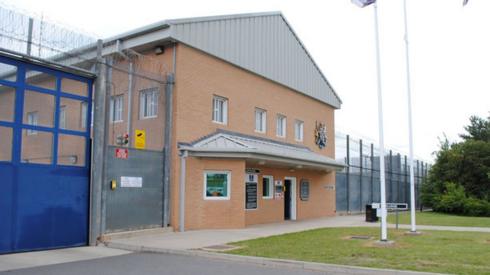 Top Stories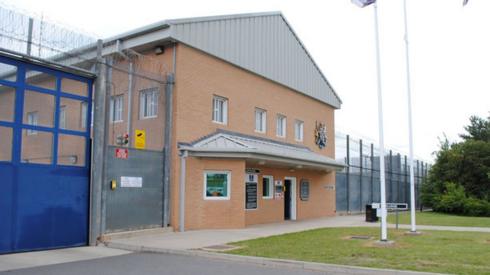 Featured Contents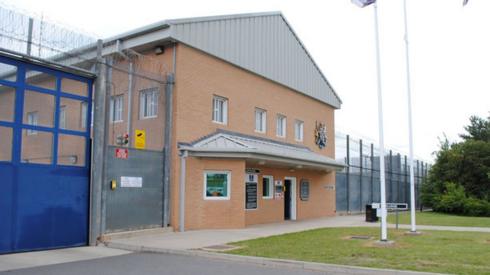 Latest Updates
Severe accident: M1 Nottinghamshire northbound

BBC News Travel

M1 Nottinghamshire northbound severe accident, at J26 for A610 Nottingham.

M1 Nottinghamshire - M1 lane closed on exit slip road and it's slow northbound at J26, A610 (Nottingham), because of an accident.

To report traffic and travel incidents dial 0330 123 0184 at any time

Severe accident: A6005 Nottinghamshire both ways

BBC News Travel

A6005 Nottinghamshire both ways severe accident, between Humber Road and King Street.

A6005 Nottinghamshire - A6005 Queens Road East in Beeston closed in both directions between the Humber Road junction and the King Street junction, because of an accident.

To report traffic and travel incidents dial 0330 123 0184 at any time

Staff reminisce about the Mansfield branch of Debenhams, which closed this week, after five decades.

M1 road rage victim has car windscreen smashed

Greig Watson

Reporter, BBC News Online

A man was threatened with a hammer and had his car damaged during an apparent road rage attack.

It happened on Wednesday, after two drivers pulled off the M1 at junction 28 and stopped on Lowmoor Road, Kirkby-in-Ashfield, and an argument started over the Highway Code, police said.

One, a man in his 60s, was sworn at and then threatened with a hammer.

His car was hit several times, resulting in "significant damage" including a smashed windscreen, officers said.

Following the confrontation the victim was shaken and retreated behind his vehicle to protect himself.

A 35-year-old man was arrested on suspicion of criminal damage, making threats to kill and possession of an offensive weapon.

He has since been released under investigation.

Supermarket canopy collapse damages cars

Greig Watson

Reporter, BBC News Online

A glass canopy has collapsed at a Nottinghamshire supermarket, damaging two cars.

The small roof runs down one side of the Morrisions in Kirkby-in-Ashfield.

Part of this gave way shortly before 10:00 this morning, damaging two parked cars.

A spokesman for the supermarket said: "It is believed that the recent storms may have affected the canopy alongside our store.

"Thankfully there were no injuries.

"We invited both customers whose cars were affected into our store café for a cup of tea and to ensure that they got home safely.

"We will cover the repairs to both of their vehicles."

'Note of caution' ahead of lockdown easing

David Pittam

BBC News Online

Health officials in Nottingham are urging caution ahead of Monday's planned relaxation of Covid restrictions - after cases of the Indian variant were found in the city.

More than 1,600 people have undergone "targeted testing" in the past three days as officials try to prevent the spread of the new variant.

They would not confirm how many cases had been found, but said the Indian variant had potentially been spreading in the community, and the Kent variant is no longer "as dominant as it used to be".

There has been a 40% increase in cases in the city over the past week, although the rate is still at 35 per 100,000 people.

David Johns, interim Director of Public Health in Nottingham, said: "There is no reason to halt or hold back on the easing of lockdown measures.

"[But] it's logical, given the small increase in rates, the presence of variants of concern in our city, and indications of community transmission of those variants, that I put forward a note of caution."

He urged residents to continue to follow the guidance, get vaccinated and get tested regularly.

He added: "We're on the road, driving at 30mph and see the national speed limit sign ahead of us.

"I'm asking people not to accelerate too soon or too quickly as we make the transition."

The Department of Health and Social Care said there was "no firm evidence yet to show this variant has any greater impact on severity of disease or evades the vaccine".

However, some other experts believe it may be more transmissible.

Today's weather for the East Midlands

It's a cloudy start with some occasional light showers, but it may brighten up in the afternoon.

The weekend is looking equally patchy, with a mixture of cloud, light rain and some sunny spells, and temperatures reaching no higher than 14C (57F).

For Leicester City fans at the FA Cup final on Saturday - some light showers and highs of 13C (55F) are expected at Wembley at kick-off.

Severe accident: A52 Nottinghamshire eastbound

BBC News Travel

A52 Nottinghamshire eastbound severe accident, before B6003 Toton Lane.

A52 Nottinghamshire - One lane closed and queues on A52 Brian Clough Way eastbound in Stapleford before Bardills Island, because of an accident involving four cars and recovery work.

To report traffic and travel incidents dial 0330 123 0184 at any time

Firefighters praised for stopping marina boat fire

Firefighters from three counties worked together to put out a boat fire in Derbyshire.

Crews were called to Sawley Marina at 09:53 on Wednesday after a fire broke out on a moored boat.

Teams from Long Eaton, Leicestershire's Castle Donington, and Nottinghamshire's Highfields fire station worked together to put out the blaze.

Copyright: Derbyshire Fire and Rescue Service

One observer credited the firefighters with stopping the flames from spreading to other boats.

An investigation into the cause of the fire is under way.

Copyright: Leicestershire Fire and Rescue Service

Appeal to find owner of 'missing or stolen' dog

Police are trying to reunite a cocker spaniel, found after a raid in Nottinghamshire, with its owner.

Copyright: Nottinghamshire Police

The black female was recovered from a farm in East Bridgford on 15 April, during an investigation into stolen vehicles.

Nottinghamshire Police's chief inspector for dog thefts, Amy Styles-Jones, said the force believes the dog is "either missing or stolen" and officers are "determined to return her to her true home".

The canine, who is suspected to be about five years old, has a distinctive tuft of fur on top of its head.

Today's weather for the East Midlands

A mostly dry morning with patchy cloud and spells of sunshine.

Showers will soon begin to move in and will be heavy for some with sunny spells becoming less frequent.

A maximum temperature of 16C (61F).