BBC News Manchester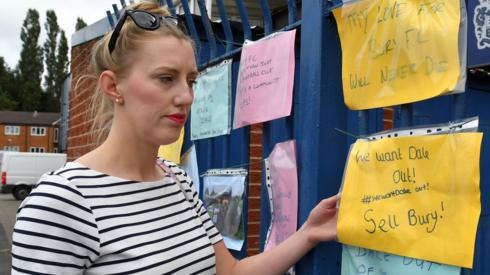 Top Stories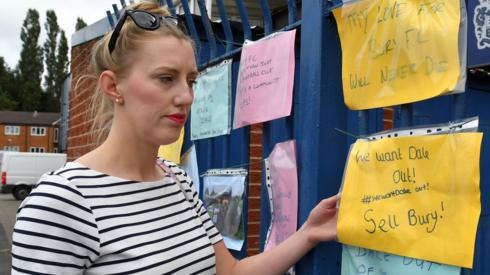 Featured Contents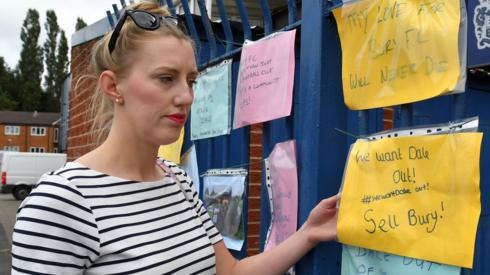 Latest Updates
There has been "limited progress" made in Bury's bid to avoid expulsion from the English Football League, says the organisation.
Read more
Manchester City manager Pep Guardiola admits he thought midfielder David Silva would "suffer" playing in England due to a lack of height.
Read more
England and Manchester City duo Karen Bardsley and Ellen White sustain injuries while training with the Women's Super League club.
Read more
Pep surprise at Silva success
Bournemouth v Man City (Sun, 14:00 BST)
Manchester City manager Pep Guardiola says it's a "privilege" to work with David Silva, who could play his 400th game for the club on Sunday.
Guardiola also admits he didn't expect the diminutive Spanish midfielder to succeed in England because of his size and the physicality of the Premier League, but he was "happily, happily wrong".
The City boss added: "He has an incredible character - a winner. What I admire the most is the records and for you to do 400 games is many bad moments, many good moments, you can have a good year, but almost 10 seasons at the club is special. It's a privilege what he has done with this club, and the last season he can help us achieve.
"He is one of the most incredibly intelligent players to move in small spaces. In space, everybody takes time and makes the right decision, but he's really good in small spaces. He has to be so proud."
England women's manager Phil Neville says his family are "devastated" about what his happening at Bury.