BBC News London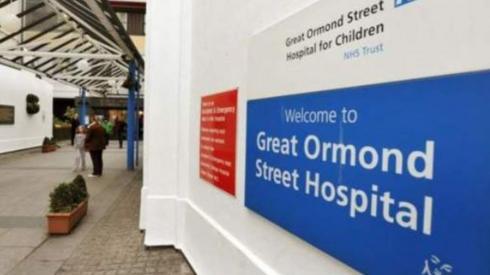 Top Stories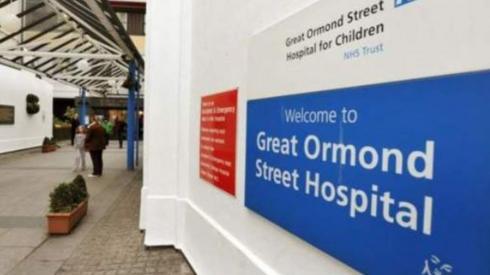 Featured Contents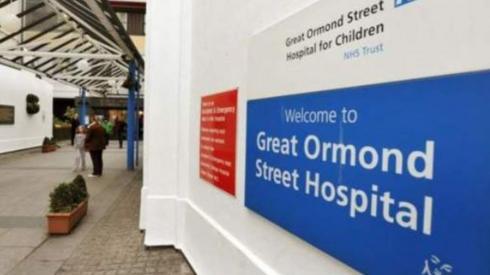 Latest Updates
Damilola Taylor was 10 years old, when he was killed near his home in Peckham.

Newcastle United manager Steve Bruce says his side's record of scoring late was a "nice trait" to have following their 2-0 win at Crystal Palace in the Premier League.

Crystal Palace manager Roy Hodgson says his side have to "swallow the pill of defeat" after conceding two late goals in their loss to Newcastle United.

Severe accident: M4 London eastbound

BBC News Travel

M4 London eastbound severe accident, at J4 for Heathrow.

M4 London - One lane closed and queues on M4 eastbound at J4, Heathrow, because of an accident involving two cars.

To report traffic and travel incidents dial 0330 123 0184 at any time

London restaurants see surge in Christmas bookings

Local Democracy Reporting Service

London's restaurateurs were today celebrating a remarkable surge in Christmas bookings but warned the industry was still "on its knees".

Matt Hancock's announcement yesterday that the capital would be classified tier two – allowing restaurants and some pubs to reopen – sent diners scrambling to book tables at their favourite venues from Wednesday.

However, many hospitality bosses warned the industry was still facing a tough festive period as tier two restrictions effectively banned office parties and social drinking at "wet led" bars.

It also means only customers from the same household are allowed to dine together indoors. Up to six people from different households can meet outside but drinks can only be served with "substantial meals" and businesses must close before 11pm.

Patrick Powell, head chef at Allegra at The Stratford, said it seem "nonsensical" that indoor entertainment venues could open to 1,000 people but he could not host large tables indoors.

"Finally we saw some sense this time with the curfew extension, but you can go to a venue with 1,000 people and not a restaurant with your friends," he said.

James Robson, chairman of Fallow and founder of Mews of Mayfair, said they had taken over 3,000 bookings for December in the last week.

"We are happy and very optimistic about Christmas. But the industry is on its knees and these lockdowns don't seem to be working... This stop start mentality cannot go on, there has to be better planning."

Gary Murphy, landlord of the Mitre Inn in Barnet and director of the Campaign for Pubs, said he has had to "rethink" their operating model and will be serving meals for the first time in a bid to save his business.

"We'll be serving some really low cost £3 meals to every customer and that enables us just to function.

"But it's ridiculous that it's a Covid measure to serve food. The government seem to have this vision of debauchery that goes on in pubs that don't serve food. The average age of my customers is 50.

He added: "Christmas is over for me and a lot of other drink-led pubs. It's just about survival now."

Neal's Yard Dairy hopeful of 'good Christmas' under Tier 2

Neal's Yard Dairy is hopeful of a "good Christmas" as London moves into tier 2 regulations.

The well-known cheesemonger is famous for the long queues at its Covent Garden shop leading up to Christmas.

When the store re-opens on 2 December under London's new restrictions only "four people can safely get into our store at a time", according to David Lockwood, Director of Neal's Yard Dairy.

"We're spending a lot of time and resource on figuring out how to bump that up to five," Mr Lockwood added.

Despite a national lockdown, the company expanded its production line this month as it began selling more products online.

"We're now hopeful it's going to be a good Christmas," Mr Lockdwood said.

"But this year has been one challenge after the next. We're already swinging into Brexit mode.

"We're trying to stay as nimble as possible while keeping sales up. It's leaving a lot of people frazzled as they've been going full tilt for so long."

Curry King 'shocked' at efforts to limit lockdowns over Christmas

The owner of an award-winning London curry restaurant says he has been "shocked at the effort put in by our government to allow businesses to open up for Christmas" when lockdowns were in place for Eid and Diwali.

Suleman Raza, who was named Curry King of the year in 2019, told the BBC "minorities feel we have been neglected in this country when it comes to celebrating".

Mr Raza said "Diwali is normally one of our biggest trading weeks" at his two Spice Village restaurants in Croydon, Tooting and Ealing.

London moving into to tier-two "is the light at the end of the tunnel" for restaurant owners, according to Mr Raza.

But the uncertainty caused by constantly changing restrictions is hurting the industry, he says.

"We're glad we can open up, at least. But it comes down to the confidence of customers to feel like they can eat out safely again.

"We've had to heavily invest in making our restaurants safe under all these changing guidelines.

"Even when we open we don't know how long it's going to be for."

Boat Race to leave London for 2021

Local Democracy Reporting Service

The Oxford and Cambridge Boat Race will not take place on the River Thames next year due to fears around coronavirus restrictions and safety issues with Hammersmith Bridge.

The Boat Race Company Limited (BRCL) has announced that the 2021 race will be held on the Great Ouse at Ely in April next year.

The last time it was held in Ely was in 1944, when the dangers of World War Two made it impossible to stage in London.

Dr George Gilbert, chair of BRCL's Race and Operations Committee said: "Everyone is facing significant challenges right now, especially students up and down the country.

"Organising sport safely and responsibly is our highest priority and moving The Boat Race to Ely in 2021 enables the event to go ahead in a secure environment."

Putney MP Fleur Anderson said the news the boat race wouldn't be taking place in Putney next year was "very disappointing" and would be "a huge blow for local businesses".

The first men's boat race was run in 1829. The course is four miles and 374 yards long (6.8km) and stretches between Putney and Mortlake on the River Thames.

This course was first used for The Boat Race in 1845 and has been used for every race since, apart from 1846, 1856 and 1863 when the race was held in the opposite direction between Mortlake and Putney.