BBC News London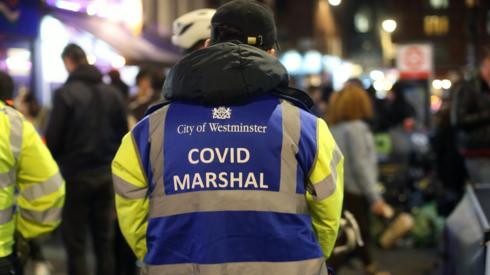 Top Stories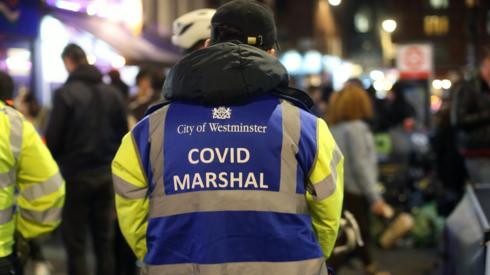 Featured Contents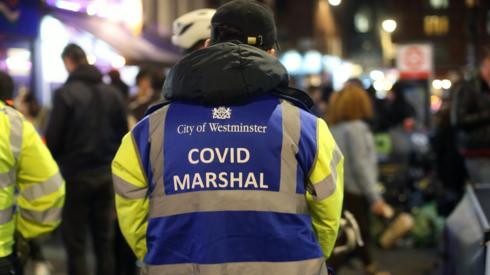 Latest Updates
By Tom Symonds

Home Affairs correspondent

By Ione Wells

Westminster correspondent

That's it for Friday's coverage of London's most widespread strike action in three years.

You can read the full story here.

We'll have more coverage across the weekend as the Night Tube's resumption is affected by further walkouts on Saturday.

Oh, and yes, some of us will be tackling the Tube on the journey home.

Attention turns to the weekend and Sunday's planned resumption of the Night Tube, on the Central and Victoria lines, which is also due to be disrupted.

Another walkout from 20:30 GMT on Saturday means that passengers planning to take their first Night Tube since March 2020 will have to wait a little longer.

Six London Underground lines have been halted by the city's most widespread strike action since 2018.

Friday's industrial action by the RMT union meant that only 60% of services were able to run, according to Transport for London (TfL).

Three of the lines affected were suspended during various parts of the day with others unable to maintain the frequency of service expected, even with reduced numbers of post-lockdown commuters.

This is the first in a series of walkouts with no indication that talks between TfL and the RMT are due to take place.

Brixton Academy warns of disruption for The Courteeners gig

One of London's most iconic venues has warned gig-goers to check travel routes before attending.

Brixton Academy hosts Manchester rock band The Courteeners this evening.

But the nearest tube station, Brixton, is facing a disrupted service until 04.30 GMT on Saturday due to the RMT walkout on the Victoria line.

The venue is accessible by several bus routes and via Northern line trains, which are also facing disruption.

How does today's strike compare to previous ones?

Tom Edwards

Transport Correspondent, BBC London

Image caption: A picture of a strike from 2012

This isn't a full strike across all unions and all lines – it affected six and involved only RMT drivers.

That means the impact isn't as much as in some of the full-scale strikes we have seen previously.

You can also factor in the lower levels of passengers anyway and the fact working from home on a Friday seems to be the new norm for many.

However, the strike took out 40% of services and the RMT union will regard that as a significant in getting their message across.

Seven more strikes are planned so you'd hope there will be talks on Monday.

Tube strike should be a 'wake up call' for bosses

Thomas Mackintosh

BBC London News

Copyright: BBC/Helen Wicks

The RMT Union's John Leach has been speaking to BBC London at one of its picket lines in Stratford, east London.

He said: ""I hope TfL and the Mayor of London recognise why these fantastic men and women, who kept London moving through the pandemic, have gone on strike.

"This should be a wake-up call for them."

Another strike is planned tomorrow – intended to hit the relaunch of the Night Tube

Mayor must face down unions to keep Night Tube

The mayor of London must "face down" the unions in order to get the Night Tube working, a conservative assembly member has said.

Emma Best, a Conservative London Assembly Member, called the RMT's walkout on the London Underground "an unwarranted attack on London's commuters and visitors by a deluded trade union".

Ms Best, who has previously campaigned for the Nigh Tube to reopen to improve women's safety, said: "Disrupting Londoners' lives and wrecking the return of London's much-needed Night Tube will achieve nothing.

"Transport for London is only asking drivers to do four shifts a year on the Night Tube to provide Londoners with a safe route home at night. Other trade unions have already agreed to the change.

"The Mayor personally assured me in the London Assembly that he would resolve this dispute so the Night Tube could reopen tomorrow.

"He must stand up for Londoners, face down the RMT union, and ensure the Night Tube reopens in full as soon as possible."