BBC News Cumbria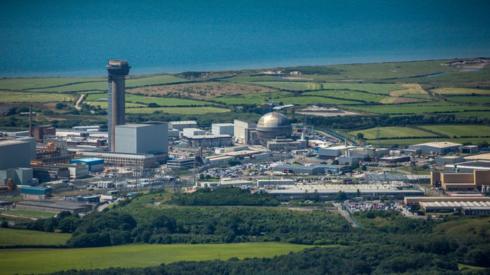 Top Stories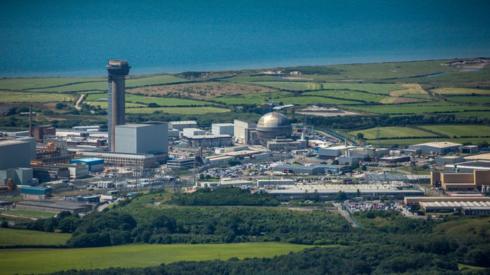 Featured Contents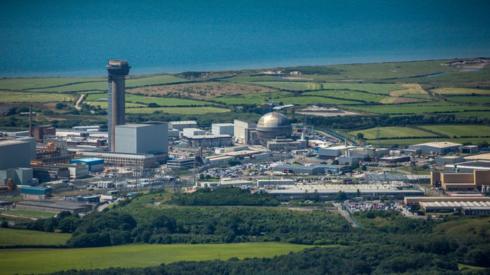 Latest Updates
Edinburgh Woollen Mill gets two weeks to find new backing

Edinburgh Woollen Mill, the high street clothing chain which has its head office in Carlisle, has been given another ten working days to work on a rescue plan.

Earlier this month the company, which also owns Peacocks and Jaeger, said it was in danger of collapse, putting more than 20,000 jobs at risk.

The company has started to shut 50 of its stores, but is hoping to find buyers for parts of the business.

Cumbria's weather: Mainly dry but rain expected later

This evening will be mainly dry with clear periods and easing winds.

However, it will become cloudier and breezier from the west later tonight with patchy rain by dawn and lowest temperatures from 5C to 8C (41F to 46F).

You can always find the latest, hour-by-hour, BBC weather forecast for where you are, by searching for your location here.

Barrow's sewage works leads way in spotting virus

The sewage works in Barrow has been one on the first in the country to see tests that have established that the first signs of a coronavirus outbreak can be found in human waste.

A programme of tests is now being rolled out across the country after the Cumbrian town, which had one of the worst outbreaks of Covid-19 in the country earlier in the year.

Copyright: United Utilities

The evidence shows people shed virus particles in their waste, meaning the waste from a community can show the level of infection, particularly for asymptomatic carriers and before people start showing symptoms.

Professor Davey Jones from Bangor University said a positive test in a sewage works could give early warning: "That can give us a two and a half week lead on the statistics produced by hospitals when people are admitted."

O2 engineers check major mobile phone system problem

The communications firm O2 says it's investigating a problem affecting mobile and mobile internet services in 60 areas across Cumbria and Dumfries.

The company says it affects calls, texts and data, and engineers are now investigating.

Mountain rescue teams warn walkers as clocks go back

Cumbrian fell rescue volunteers will be bracing themselves this weekend for an uptick in numbers of people being caught out by the early dusk after the clocks go back.

Barrow manager Dunn returns after virus recovery

Barrow manager David Dunn will be back in the dugout for the match when the team entertains Walsall tomorrow, after two weeks in quarantine following a positive Covid-19 test.

Dunn says he wants to put a difficult week behind him by helping Barrow get their first win of the season.

Quote Message: I got quite poorly really, and then obviously there's so many disruptive things on the back of that as well.

Quote Message: I thought the other night we were exceptional against Bolton, a few little things we we need to tidy up on in terms of how we can stop them scoring goals, but I was really proud of the players and how they went about their business." from David Dunn

Cumbria police dogs lead way into body armour

Cumbria's police dog unit has been making sure its canine officers are almost as well protected as its humans.

And this weekend the unit's Twitterstream is hoping to hit chase down top honours at the annual Police Tweet Awards, having already won a place in the final three.

Portal to an ancient world app takes visitors back in time

The mystery surrounding a 2,000 year old skeleton is at the heart of a new video game app designed to help children learn about life on Hadrian's Wall.

"The Missing Dead", which can be played at the Vindolanda site has been developed by experts at Newcastle University and takes the player back in time from the discovery of the skeleton in 2009 to the 3rd century AD.

Using archaeological evidence excavated from Vindolanda the game uses 2D, hand-drawn animation in a comic-book style to recreate the Roman fort as it would have been in C 230AD.

Guided by Aquila the Eagle, the game takes the player around different buildings on the site as they follow Marcus, a Tribune at the nearby Roman fort of Magna help his friend, Vitalis, to find a missing slave.

Copyright: Newcastle University

Funded by Arts Council England, the app is aimed at Key Stage 2 students aged seven to 11 years, but can be enjoyed by any age.

Barbara Birley, Curator at the Vindolanda Trust, said: "The Missing Dead app deals with difficult, real-life subject matter, but handles it with sensitivity.

"Students learn about their past in a way designed to make them ask their own questions and to piece together the clues and information they are given to help them solve the mysteries, just like a real archaeologist."

Copyright: Sonya Galloway

Sellafield faces court after electrical injury to worker

Sellafield Ltd is being taken to court after an employee suffered burns while doing electrical work.

It happened during work to move a circuit last April, and there were no radiological consequence or environmental damage.

The Office of Nuclear Regulation says it is bringing a charge under the Health and Safety at Work Act, and there will be a hearing before Carlisle magistrates on 18 December.

Fishing leader warns of risks as well as gains in Brexit

There's a warning that Cumbrian fishermen could lose as well as gain in a no-deal Brexit, combined with the impact of the coronavirus pandemic.

Ron Graham, who chairs the Whitehaven Fisherman's Cooperative, says much of the west coast fishing industry has gone over the past 30 years, and Brexit presents the opportunity for British firms to get a greater share of fish from UK waters.

But he says if tariffs were imposed on fish exported to the EU, businesses already struggling because of the pandemic could go under.

Quote Message: If you're restricted on what you can sell because of price or because the markets are closed down elsewhere, it will inevitably have an effect on whether people can continue in the business." from Ron Graham

Cyclist critically hurt in Carlisle crash with car

Police are appealing for witnesses after a 42-year-old man riding an electric bike was critically injured in a collision with a Volkswagen Golf in Carlisle.

It happened at 15:27 at the junction of Lindisfarne Street and Linton Street, and the driver and a passenger in the car were unhurt.

The cyclist was flown to the Royal Preston Hospital.

Officers say they'd like to hear from anyone who saw what happened or who has dashcam footage.

Copyright: Cumbria Police

Cumbria's weather: Brighter but with scattered showers

It will turn brighter from the west by this afternoon with periods of sunshine, although one or two showers are possible as well.

there will be moderate to fresh south-westerly winds with highest temperatures from 8C to 11C (46F to 52F).

You can always find the latest, detailed, BBC weather forecast, by searching for your location here.

An ancient birthday wish to the best bit of the M6

The M6 through Tebay gorge has a significant anniversary today, and Highways England has delved into the dictionary of the Dark Ages to say so.

The straight line across the hill on the other side of the River Lune is the route of the Roman equivalent, from Lancaster to Carlisle, and if you know where to look, the fortress that guarded it is just on the east side of the motorway as it passes Cumbria's other Borrowdale.

And just below the motorway is the West Coast Main Line railway, which is never far from the M6 as both climb to around 1,000ft (300m) above sea level at Shap.

Swimwear walker on the Roman wall has 21st century tracker

Travel: Roundabout crash blocks A590

A car and lorry have collided at the Brettargh Holt roundabout in south Cumbria, blocking the A590 in both directions and causing delays in the area.

Beech: Even with empty stadiums, fans give Blues energy

Carlisle head coach Chris Beech says his players have been given an extra "energy" this season by the backing they've received from the fans even though they've been unable to attend matches.

United's turnaround in form has seen them move to within three points of League Two leaders Cambridge, and earn praise from their fans for their attacking football.

Beech says the team does have to score more goals and keep more clean sheets, but knowing they have support is boosting the team.

Quote Message: It's great to hear, we've created this energy because the players are playing with it and it's important."

Swimmer sets off to walk Hadrian's Wall in trunks

It's one thing to walk the length of Hadrian's Wall, it's quite another to walk it wearing nothing but a pair of swimming trunks.

Yet that's exactly how one man is planning to spend his weekend, all in the name of charity.

Why the trunks? Well because he has previously swum the English Channel and taken part in the International Ice Swimming Championships in Russia.

John Myatt decided to tick the walk off his bucket list after a family holiday was cancelled due to Covid-19.

The 48-year-old set off from Wallsend this morning to walk to Bowness-on-Solway and raise money for Rugby For Heroes.