BBC News England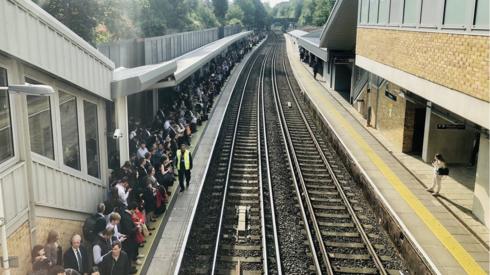 Top Stories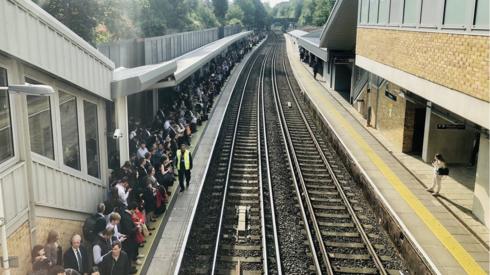 Featured Contents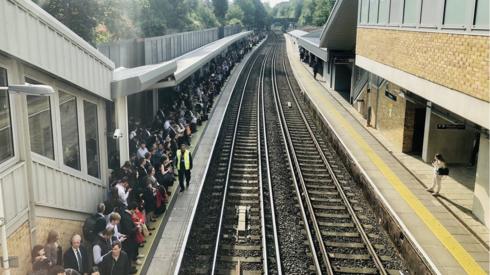 Latest Updates
One driver has suffered life-threatening injuries following the crash in Cotteridge, Birmingham.
Read more
The boss of the Serpentine Galleries stands down after three years heading up the London institute.
Read more
'Review needed' on Oxfordshire hospital scanner plan

Bethan Nimmo
Political reporter, BBC Radio Oxford
A government decision not to look into changes to cancer scanners in Oxfordshire should be reviewed, according to a committee of councillors.
They say the "public in Oxfordshire deserve better".
The decision to transfer the running of the Churchill's cancer scanners and use mobile units has caused major controversy.
The Health Overview and Scrutiny Committee has now written to the government, urging it to look again at its decision not to intervene.
Afternoon weather: Showery rain moving in

Cloud will continue to thicken this afternoon and showery rain will move in from the south, some spells could be on the heavy side.
The chance of some lightning as well.
Maximum Temperature: 16C to 19C (61F to 66F).
Milkshake attack 'moment of madness'

Damian O'Neil
BBC Look North
Nigel Farage's suit was left covered with a banana and salted caramel drink during an event in Newcastle ahead of last month's European elections.
Paul Crowther, who was arrested at the scene after throwing the £5.25 milkshake, told journalists at the time the act was "a right of protest against people like him".
But in court today Crowther's solicitor Brain Hegerty described it as a "moment of madness" and his client regretted what he had done.
Crowther admitted common assault. and criminal damage.
The criminal damage charge related to a microphone which was damaged during the incident in May.
A Gofundme page entitled Get Paul Crowther his milkshake money back raised £1,705.
Crowther has been told he will not face jail after the court heard he had been sacked from his job as a result of the incident.
Motorcyclist dies after collision near Louth
A motorcyclist has died after crashing near Louth last night.
The 50-year-old man, from Grimsby, died in hospital after the collision on the A1031 in Grainthorpe.
Officers say no other vehicles were involved in the incident which happened at about 20:10.
Witnesses, or anyone with dashcam footage of the incident, is being asked to contact Lincolnshire Police.
A judge said their online propaganda for a group called the Sonnenkrieg Division was abhorrent.
Read more
Leeds clean air zone 'significantly postponed' - Council
A city-wide clean air zone in Leeds which was meant to be in operation next year has been "significantly postponed", the council says.
From 6 January 2020, operators of heavy polluting vehicles like lorries or taxis would have faced charges of up to £50 per day to enter the zone.
However, this now won't happen because equipment won't be ready in time, the authority says.
A vehicle checker, which should have been delivered in October, has now been delayed - putting a temporary stop to the zone's introduction.
It had been planned for most of the area inside the city's outer ring road, running from Farsley in the west to Colton in the east and Moor Allerton in the north to Hunslet in the south.
Zoo staff battle around the clock to save sick orangutan

Andrew Segal
BBC South West
Animal experts at Paignton Zoo in Devon have been battling around the clock to save a sick primate, staff say.
Keepers, vets and vet nurses responded swiftly when 22-year-old female orangutan Gambira, who was born at the zoo, was taken ill suddenly.
They found she had an infection of an air sac - a large pouch in the throat, thought to be used for vocalisation and connected to the respiratory system. The condition is known as air saccultis, and can be fatal.
During emergency surgery and treatment, which often saw staff staying up with her through the night, they had to cut drainage holes in her air sacs and are thought to have removed "1.5 to 2 litres of pus in total".
Staff said she had been "improving slowly but steadily" since the treatment and also underwent a second short procedure to flush the air sacs a week later which found much less fluid.
They added that they were "keeping a very close eye on her" and monitoring to ensure a chest infection clears.
Zoo spokesperson Phil Knowling said: "We almost lost her, she was very close to death. What shines through at these difficult times is the dedication and care of the keepers and the vet team."
The Brexit Party leader had just given a short speech in Newcastle when he was covered in milkshake.
Read more