All the things Ted Cruz has said about Trump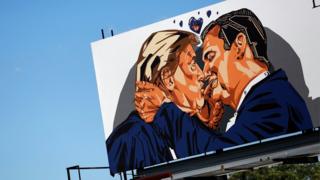 What a difference a few months make.
On Friday, Republican Texas senator Ted Cruz endorsed Donald Trump, the man who beat him to the party's nomination for president (and who nicknamed him Lyin' Ted).
This is the same Ted Cruz who has not shied away from his opinion on Mr Trump in the past. In case you had forgotten: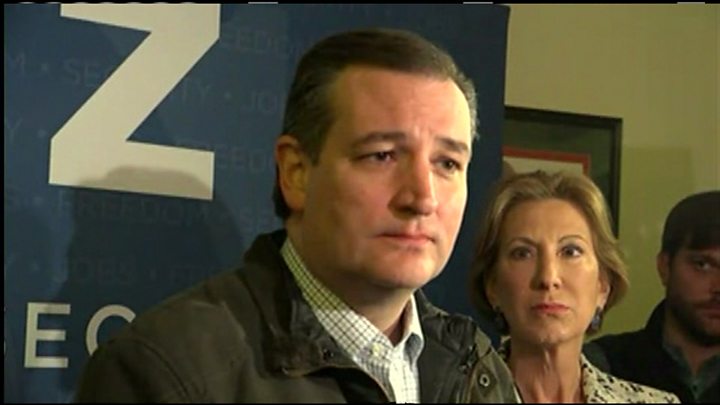 "This man is a pathological liar," he said.
Oh.
That was back in May, what feels like a political lifetime ago, when Mr Trump had suggested Mr Cruz's father may have been involved in the assassination of John F Kennedy.
Then there was this a month earlier:
Ouch.
(That tweet is still on Mr Cruz's account - for now, at least).
At least Mr Cruz has shown a change of heart in recent months...
Oops. Maybe not. The crowd at the Republican convention booed Mr Cruz because he failed to endorse Mr Trump and urged the audience to follow their conscience instead.
So why might he have been so reluctant to back him until now?
Because the hostility became deep and personal in March.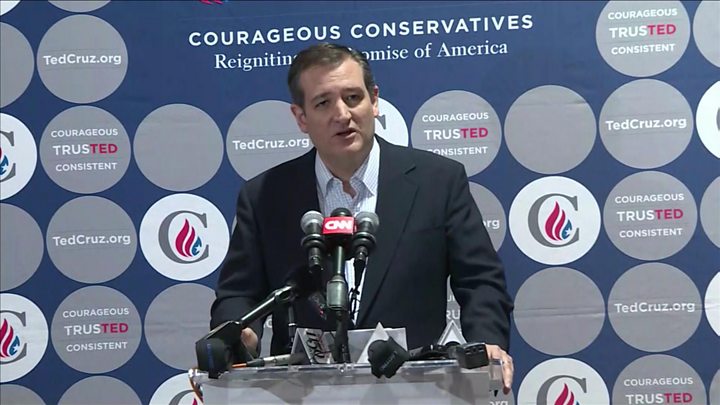 That's when Mr Cruz told reporters his rival was behind a story in the National Enquirer that alleged Mr Cruz had had extramarital affairs.
Mr Cruz called the story "garbage, complete and utter lies" spread by Mr Trump and his "henchmen".
"Donald Trump may be a rat," he said.
It was around this time that the two were locked in a row over their wives - an image mocking Melania Trump was blamed on the Cruz campaign. Mr Trump then threatened to "spill the beans" on Heidi Cruz.
A day later, Mr Trump shared this image on Twitter:
Mr Trump later expressed regret for posting the image of Heidi Cruz, but it remains on his Twitter account.
Oh, before we forget, there was also the time in April when Mr Cruz said the billionaire would be a "trainwreck" of a candidate.
"If we nominate Donald Trump, it hands the general election to Hillary Clinton with a big silver bow," he said. "He loses by double digits."
But surely not everyone in Mr Cruz's campaign was against Mr Trump?
(This was posted on Mr Cruz's campaign website back on 24 April).
Still, all is fair in love and war, right?