Election results 2019: Coverage throughout the night on the BBC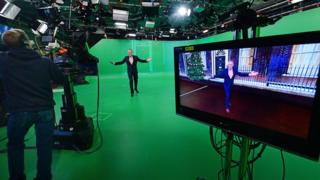 Whether you want to watch, listen, or follow the drama online or on social media, the BBC has you covered on election night.
Online
The BBC News website will have results for every constituency as they are announced, with a postcode search, interactive map and scoreboards. Our politics live page will have minute-by-minute updates in text and video, as well as expert analysis as the night unfolds.
Online coverage will also include:
Television
The BBC's Election 2019 results programme will be led by Huw Edwards on BBC One, the BBC News Channel, and BBC iPlayer. Edwards will be joined by Reeta Chakrabarti, Andrew Neil and Tina Daheley, as well as Jeremy Vine, who will also be in the studio with his famous swingometer.
The programme began at 21:55 GMT on Thursday and runs until 09:00 GMT on Friday, when Emily Maitlis takes the helm from Westminster, with Clive Myrie broadcasting from Downing Street, as the overall election result becomes clear.
The overnight coverage will include:
The overnight programme is also being shown on BBC World News and streamed live on the BBC News website internationally.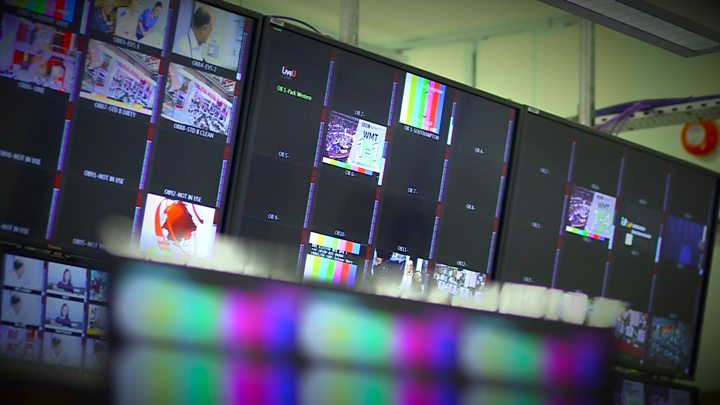 Radio
Scotland
Live coverage on BBC One Scotland started at 21:55 GMT on Thursday.
Wales
Election night on BBC One Wales began at 21:55 GMT on Thursday. It will also be broadcast live on BBC Radio Wales.
Northern Ireland
Coverage on BBC One Northern Ireland begins at 21:55 GMT on Thursday and it joins with BBC One from 06:00 GMT on Friday
BBC local radio stations will carry results and analysis overnight and throughout the day on Friday, with special programmes across the network. You can find your local station's schedule here.