General election 2019: Plaid Cymru would work with Labour 'case by case'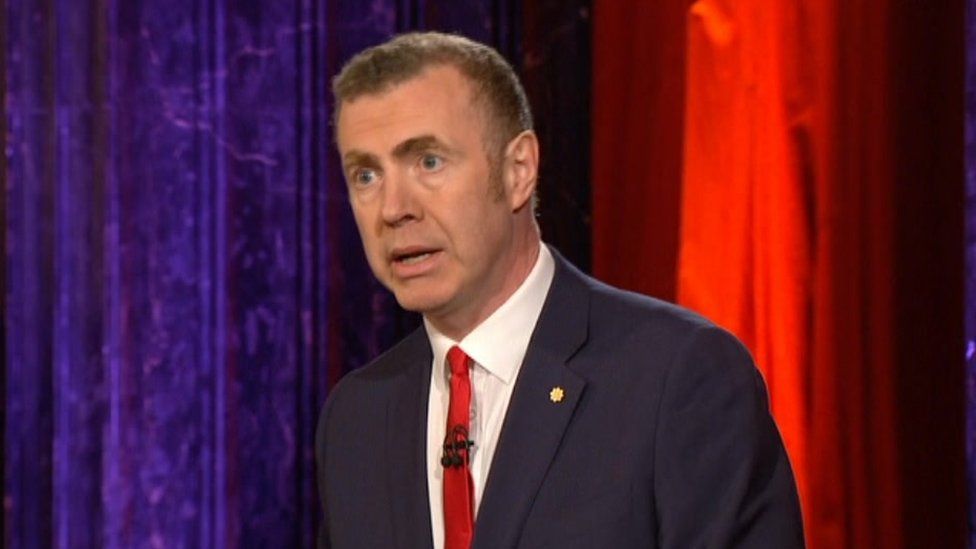 Plaid Cymru is prepared to work with Labour on a "case-by-case basis" but would not back a coalition, the party's leader has said.
But he added: "I would work with anyone to advance the case of Wales."
The party is defending four of Wales' 40 Westminster seats in the general election on 12 December.
Mr Price, who supports staying in the EU and holding a further referendum on the issue, said Mr Corbyn had "repeatedly refused to say whether he is, even in principle, in favour of remaining in the European Union".
"I don't think the Labour party or a Labour government is going to solve all of Wales' problems," he said.
But he went on to say his party was "prepared" to "work on a case-by-case basis".
"Whether it's the question of a referendum or any other issue, sending the strongest group of independent MPs from Wales to be our champions nationally and locally - that's how we deliver change for Wales."
Pressed on whether Plaid's position was that it could support Labour on a case-by-case basis but not in a coalition, he said: "Absolutely."
Wales voted to leave the EU in the 2016 referendum.
Asked by the audience if he was ignoring Welsh voters on Brexit, Mr Price said: "The fundamental commandment of any politician is to be honest.
"When people ask me is Brexit going to help Wales... I have to say it's going to hurt Wales. It's probably going to hurt Wales more than other parts of the UK because of the nature of our economy."
"I understand the sacrifice that was being asked of our members, our candidates and indeed our supporters in those seats," he said.
"We believe strongly that we grasp every opportunity for Wales to stay in the European Union.
"If working together with the other pro-Remain parties maximises that opportunity for Wales then that is the right thing to do."
'Detailed questions' on independence
He has asked former Welsh minister Jocelyn Davies to look at "detailed questions" of how an independent Wales would work.
"It's not about putting up borders, it's not about closing ourselves off. My mother's English, we want to be good neighbours," he said.
"I think what we are talking about is creating a new Britain as well."
When questioned on how an England-Wales border would work and whether it would need checks, he said: "This is a hypothetical within a hypothetical at the moment."
He said he still hoped that all the UK nations would stay in the EU and the single market.