Election results 2017: Labour takes Peterborough from Tories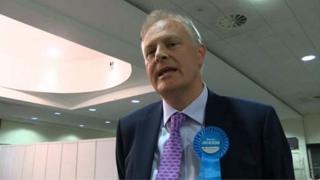 Labour has taken Peterborough from the Conservatives.
Tory Stewart Jackson had been Peterborough's MP for 12 years. He lost to Labour's Fiona Onasanya by 607 votes.
"I think it was a pretty poor national campaign. We have to ask questions," said Mr Jackson.
"It's a narrow loss, but a loss nevertheless. You can't take it personally. I know Fiona will do a superb job."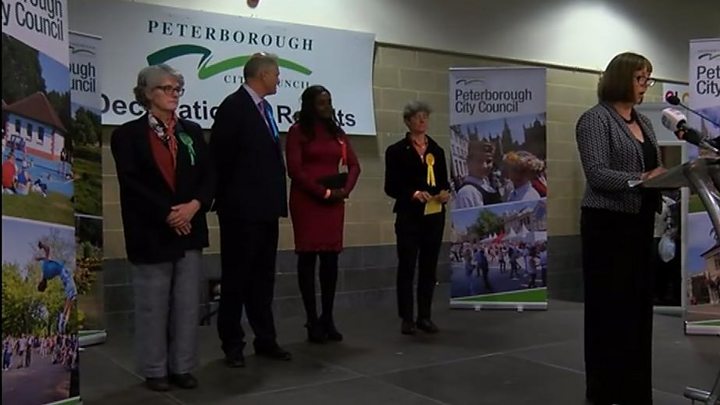 Ms Onasanya said: "I'm just so grateful. I agree with Jeremy Corbyn that politics has changed tonight.
"The people know there is a better way. I think I won because people saw that their vote matters."
In Cambridge, Daniel Zeichner held his seat for Labour with an increased majority.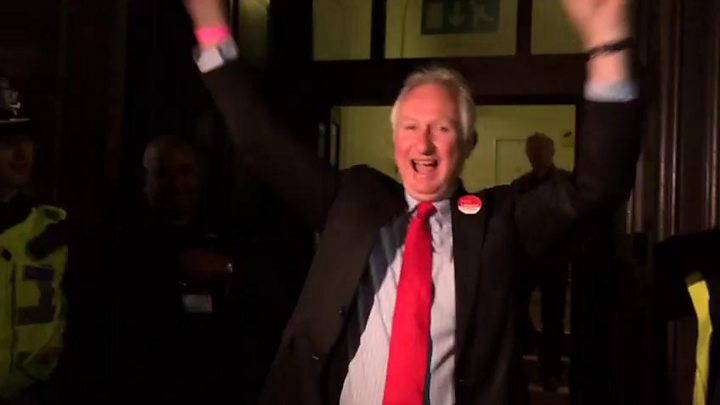 Elsewhere, the Conservatives have held Huntingdon, North West Cambridgeshire and South Cambridgeshire.
Analysis: Hannah Olsson, BBC Radio Cambridgeshire political reporter
The big shock of the night was Conservative Stewart Jackson losing his seat to Labour in Peterborough.
Fiona Onasanya won by just 607 votes, so how did she do it?
Clearly the national support for Labour played its part, but there wasn't a significant increase in turnout in Peterborough as we've seen in other areas that have been won over by Labour.
What is interesting is the decision by UKIP not to field a candidate in Peterborough. Prominent UKIP party member Peter Reeve said himself that the message was to lend their support to pro-Brexit MPs - in this case, Stewart Jackson. However, that may have just backfired.
The parties may seem like unlikely bedfellows, but there were 8,000 UKIP votes up for grabs and it seems some at least opted instead for Labour.
Whatever the reason, Peterborough is entering a new political realm this morning.
Sorry, your browser cannot display this content.