Nigel Farage predicts UKIP will win five assembly seats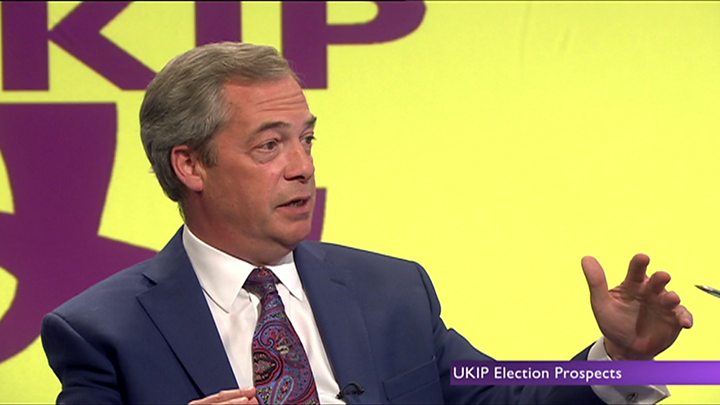 UKIP leader Nigel Farage has predicted the party will get five AMs elected in Thursday's Welsh assembly election.
The party has never won an assembly seat before but polls suggest it will make a breakthrough this time around.
In February, UKIP deputy leader Paul Nuttall suggested the party could win nine seats while its Wales leader has said 10 seats would be a good result.
On Tuesday, Mr Farage said: "We'll win five seats. I think we'll win five seats and we may do better than that."
He told the BBC's Daily Politics: "We've never won a seat in the assembly before, there's going to be a breakthrough in Wales, and not just in Wales."
Mr Farage is due to visit south Wales later on Tuesday.