Health manifestos - Conservatives dissected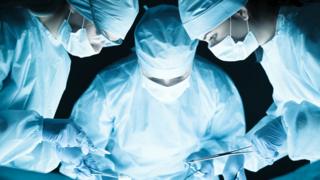 Health is arguably the most important issue for many voters at next week's Welsh Assembly election.
BBC Wales has asked some of the main medical and health organisations to give an examination to the parties' manifestos and give their critique of their policies.
Here is the dissection of the Conservative manifesto:
The Royal College of Physicians welcomed commitments to:
Increase NHS spending
Increase the number of doctor training places
Develop a rural health specialty and make greater use of telemedicine
Provide every patient with a named and accountable consultant
Prioritise public health
Establish a £100m Health Transformation Fund
However, it was concerned:
Directly elected health commissioners and an full-scale inquiry into the NHS could distract from the more important issues of workforce, service development and improving public health
Stronger action is needed to combat obesity. "Working with" food and drink manufacturers does not go far enough
A Cancer Patients' Fund would exclude thousands of patients, including those with heart disease, stroke, diabetes and other chronic illnesses
The RCN, which represents 25,000 nurses in Wales, said the manifesto matched its own Time To Care campaign priorities in the following:
Increasing the number of nurse training places in Wales
Increasing NHS expenditure in real terms during each year of the fifth Assembly
Increasing spending on mental health services
Appointing a dedicated nurse in every Welsh secondary school, college and university
Increasing the number of specialist nurses, nurse prescribers and nurses consultants
The BMA represents 8,000 doctors in Wales.
Like: A Welsh Conservative Government will fully protect those who identify bad, unlawful or immoral practices in the NHS
We need a culture of openness within the NHS, not one where raising concerns leaves doctors feeling harassed or marginalised. Raising concerns by staff should be welcomed, positively reinforced and acted upon so that it becomes routine and everybody's business to identify and put right concerns early wherever they occur.
The NHS in Wales needs to develop a culture that avoids serious concerns developing in the first place. We believe this requires a change in attitude and values within senior management and those with leadership responsibilities. We need to move to a situation where raising concerns is welcomed so that it becomes routine, and it is accepted that it is everyone's business to identify and put right early concerns wherever they occur.
Dislike: A Welsh Conservative Government will introduce a "scores on the doors" hospital rating system to give patients confidence in NHS performance.
While we are strongly in favour of more open and available information being available to patients, we would be opposed to summarising vast amounts of information and using a single measure to represent a hospital's overall performance. The worry is that such a tool might only measure little more than a hospitals' ability to meet arbitrary political targets, and take inadequate account of quality of clinical care, or factors such as social deprivation. We would believe comparative data should be collated and used responsibly and not taken in isolation.
The danger is that such tools, with good intentions of providing patients with greater transparency of information, would in reality do the opposite by propagating selective information in generalised manner. For example - not recognising pockets of excellence in the low-rated hospitals (with all services being tarred by the same brush). This will lead to a lowering of staff morale (which is already at rock bottom in some areas). On the flip side, poor services in a higher rated hospital, might be concealed by an overall high rating, giving patients a falsely optimistic impression of the totality of services provided.
RCPCH is responsible for training and examining paediatricians and has more than 600 members in Wales.
It welcomed:
Increasing the capacity of mental health services for children and young people, placing a waiting time standard on accessing psychological therapies for children as well as adults - we have called for parity of esteem for child mental and physical health
Commitment to increasing the capacity of the NHS where it is needed and increasing the number of training places for doctors in Wales - we have called for the development of a strategic workforce plan which should include measures to address the child health and paediatric workforce
Protecting school playing fields and sports facilities and widening community access to those resources, along with introducing a campaign to encourage safer cycling - we have called for safer environments for children to walk, cycle and play and for planning decisions to include a public health impact assessment
It is concerned:
There are no plans for a Welsh minister for children to lead and take responsibility for policies affecting children, child rights and child health, nor is there reference to a child health strategy or specialist plan for child health as there is for dementia, stroke, cancer and heart disease.
There is little detail here on what actions we might expect from the proposed deputy minister for public health to improve child health in Wales, especially around obesity. What plans are there beyond "working with Welsh food and drink manufacturers to reduce sugar?"
The other responses can be found here: