Welsh election: Monster Raving Loony Party Manic-festo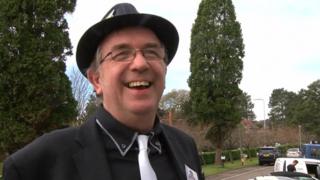 The Official Monster Raving Loony Party has published its "Manic-festo" for the Welsh assembly election in May.
It wants to introduce the letter K into the Welsh language alphabet and re-route any M4 relief road around seaside resorts to boost tourism.
The party is fielding candidates on all five regional lists around Wales.
Spokesman Captain Madness said they were hopeful of getting a third of an AM under the proportional voting system.