Plaid Cymru's manifesto: What is in it?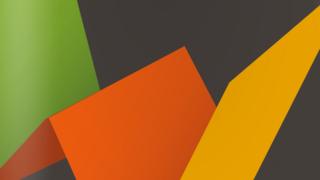 Plaid Cymru is the first out of the blocks with this year's election campaign manifestos - but what does it promise?
The party, which is pitching itself as an alternative government for Wales, already launched some of its policies earlier this year.
They included the recruitment of 1,000 extra doctors and 5,000 nurses, the abolition of care home charges for the elderly and a proposal to pay off £18,000 of university debt if students return to Wales.
But the manifesto stretches far beyond the initial nine point plan, with a huge document some 194 pages long.
---
Health
Plaid promises to save 10,000 lives between 2016 and 2026 through a range of measures, including action on public health actions and promoting individual lifestyle changes.
They include ensuring earlier diagnosis of disease and better access to life-saving treatments. "Overall we will reduce preventable deaths by 25% by 2026," the manifesto says.
And in a major shake-up to how the NHS is run, Plaid says it will fully integrate primary, community and adult social care.
It says it would create a "National Network of Acute and Specialist Hospitals", and consult on whether this will be run directly by the Welsh Government's Department of Health or by an arms-length NHS Board.
Community health services, such as GPs' surgeries, district nurses and mental health, would be run by local government.
Local health boards would be replaced with a "Community NHS" system delivered through new Regional Combined Authorities - new strategic bodies that will provide strategic planning for local government.
---
Education
Plaid Cymru thinks the current tuition fee grant scheme is unsustainable and wants to end it and replace it with an entirely new system.
In its manifesto the party says it will reform student finance so that Welsh students who work in Wales after graduation will receive £6,000 a year, up to a maximum of £18,000.
Plaid also wants to:
Use Wales' share of the apprenticeship levy money to create an additional 50,000 apprenticeships
Introduce an "under-25 jobs guarantee", committing to identifying employment, education or training for any young person searching for work for more than four months
An annual premium payment for every teacher in Wales, equal to 10% of salary for everyone who has a masters degree in educational practice, or an equivalent level of skill
15 hours of free childcare a week by 2017/18, and by 2021 full-time early education of 30 hours a week would be provided
---
The economy
Plaid Cymru promises a "national economic plan" to put Wales on a par with the rest of the UK "within a generation".
It says it aims to close the 30% income gap that has opened up between Wales and the rest of the UK within the "medium-term".
As well as that, the manifesto promises to restore the Welsh Development Agency to promote trade and investment in Wales.
---
Natural resources
Plaid says it would:
Amend land use planning legislation to enshrine a fast-track route for community-owned energy schemes
Ensure that Wales meets its statutory carbon reduction targets
Will prevent the unconventional gas and oil extraction method known as "fracking"
Oppose the development of any new opencast mining
Ensure that Welsh farming is prioritised as a key economic sector
Ban Styrofoam in all shops
---
Transport
Plaid Cymru is backing the blue route "or a variation of it" to improve the M4. It also says it will invest in improvements to the A55.
It also pledges to:
Support "the urgent development of a South-East Metro" - plans to revamp the transport network in the South East conurbation.
Commission a study on the re-opening of the Carmarthen to Aberystwyth line
Keep Cardiff Airport in public ownership
Re-regulate buses, introducing a Transport for London-style franchising system
Abolish Severn crossing tolls for people living in Wales, if the powers are devolved
---
Tax
Plaid says it will "produce proposals" for the reform of the present council tax system into a domestic property tax, which the party says would be fairer for those in less expensive properties.
Partial powers on income tax are due to be devolved in the next assembly term - and Plaid is pledging not to increase it.
The party says replacing council tax would allow the scope to introduce a middle rate of income tax which will be lower than the current UK higher rate of 40%.
Plaid also promising to raise the stamp duty threshold from £125,000 to £145,000, which the manifesto says would remove "over half of all buyers out of tax altogether".
---
Welsh language
The party says it will:
Push for improved Welsh language status at the UK and European levels, including the designation of Welsh an official language of the European Union
Strengthen the standards "expected from the public sector and large private sector organisations in dealing with the public"
Improve Foundation Phase teaching and the provision of Welsh so all pupils can speak Welsh "to an acceptable standard" by the age of seven
---
How will all this be paid for?
Plaid Cymru say they will 're-direct' more than £1bn of the Welsh Government's £15bn budget through ending some schemes and finding savings elsewhere.
These savings include:
Identifying £200m in annual savings within the first 100 days of a Plaid government, which they aim to increase to £300m following a full review of spending by Spring 2017
Efficiency review of NHS aimed at finding £300m in annual efficiencies
£250m a year saved from new tuition fee policy
Cap on redundancy payments in the public sector to save £40m
Measures through council reorganisation, changes to pensions and business rate administration that would save £150m annually
That cash would be used to fund the party's programme, together withplanned increased to the Welsh Government's block grant by the UK Government.
---
The constitution
The constitution isn't devolved, but Plaid Cymru say they'd propose the establishment of a constitutional convention to put together a new framework for co-operation between the different parts of the UK.
While its vision of Wales as a "self-governing country within a confederation of equals" is a medium-term aspiration, the party says independence remains a long-term aspiration.
The manifesto says the party reserves "the right to call a referendum in Wales on the principle of a confederal UK if the UK government refuses to establish a UK-wide convention".
But it adds that, provided its confederation plans can be achieved in a "reasonable" timeframe, the party does "not plan to hold a referendum on Welsh independence in the near term".
Meanwhile the party says it would:
Increase the number of AMs
Introduce the right of recall for AMs
Legislate for votes for 16 year olds
Make the proportional representation system known as single transferable vote the basis for all Welsh elections
Six regional combined authorities for strategic planning, sitting on top of the existing local councils, to be led by a directly elected mayor