Wales election issue guide 2016: Where the parties stand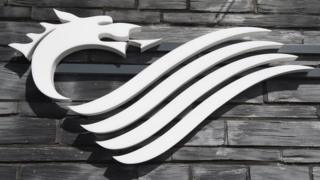 Wales goes to the polls on 5 May to elect AMs for the next Welsh Assembly term.
All the parties have now published their manifestos, and BBC Wales can tell you where they stand on different issues.
You can browse the main parties' key policy pledges by topic below, or click or tap a link to read more on a specific area.
Agriculture and natural resources
Parties are listed alphabetically
28 day diagnosis for cancer
Cut waiting times by investing in an extra 1,000 doctors and 5,000 nurses
Free universal pre-school care for children from three years of age
A National Premium of 10% extra pay for teachers with additional skills or qualifications
Pay off £18,000 worth of debt for graduates who work in Wales and create 50,000 new apprenticeships
A new Welsh Development Agency for the 21st century
Oppose NHS privatisation and making local health boards elected
University Technical Colleges for vocational skills and reintroduction of grammar schools
Oppose tax raising powers without a referendum
No to more AMs
Devolve economic development to local councils
Scrap Severn crossing tolls
Fair economy - a Wales that works for everyone
Vibrant communities - sustainable and resilient
Free education - for all, for life
Affordable homes - insulated against high bills and cold snaps
Connected Wales - affordable, integrated public transport
Guarantee more investment for the Welsh NHS every year
Create more jobs by backing small businesses and improving infrastructure
Transform teacher training and direct more funds to the classroom
Set a cap on care costs at £400 a week and protect £100,000 of assets for those in residential care
Treble free childcare to 30 hours a week
Free childcare for working parents
Business rate relief for small firms
100,000 "quality" apprenticeships for all ages
New treatment fund for life-threatening illnesses
Double the capital limit for those going into residential care
An extra £100m to improve school standards
More nurses on hospital wards
Smaller infant school class sizes
Building 20,000 affordable homes over five years
A "small business administration" offering independent advice and finance
Business rate flexibility for councils to boost economic development
Cutting the basic rate of income tax by 1p to 19% in Wales
Other parties standing in multiple regions
Abolish the Welsh Assembly Party
Trade Unionist and Socialist Coalition
For full listings of all candidates standing in Wales, use our Constituency and Region pages.