Holyrood 2016: What really matters?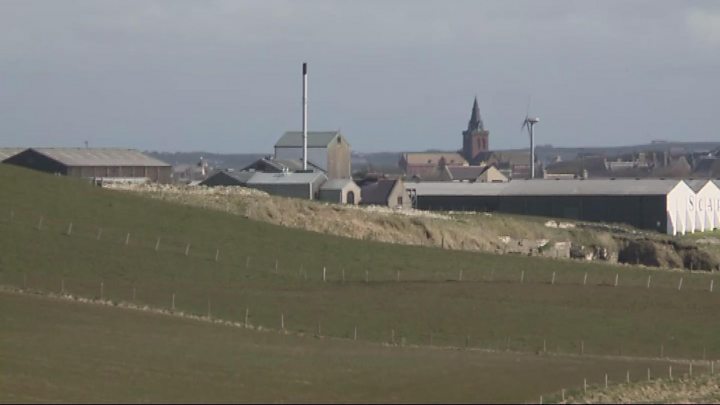 As we enter the final full week of campaigning in the Scottish Parliamentary elections, there has been much talk of the essential element at the core of this contest.
Is it about who becomes first minister? Is it about which party or parties comprise the government? Is it about the variegated political colour of the new chamber? Is it about who comes first? Second? Third?
Indeed, I heard a fascinating discussion on this very topic on the wireless this morning. Heard, that is, in its old Scots meaning of "participated in".
However, my location for that particular chat perhaps influenced my thinking. As I broadcast to an astonished nation, I was gazing intently through a window at the city and royal burgh of Kirkwall - where, indeed, I am compiling these meanderings.
While focusing closely on the entirely sensible questions coming my way, I was faintly distracted by the fact that there was a blizzard in progress. Rough winds, snow, the lot. A mini one, you understand, but with evident potential.
Constituency votes
I could not help thinking how - and where - we were to broadcast live throughout the day in my attempt to cover the constituency contest in Orkney.
It goes without saying that I had already provided various contributions which, I am reliably told, have featured on Twitter and Facebook. See me, see digital.
Back to the weather. The snow slid into sleet. The distant wind turbines continued to spin at a disturbingly furious pace. I pondered again.
However, you may be glad to know that my subterranean thoughts were a little more elevated than such climatic concerns. As I broadcast, as I watched, I contemplated the true nature of Parliamentary politics.
It is constituency - and, in Scotland, regionally - based. In Orkney, it is about representing Orcadians: their concerns, their anxieties, their wishes, their hopes.
To be clear, I am not over-egging the personal or incumbency vote factor. If the swing is in, it is in - as almost every Labour and Liberal Democrat MP found in Scotland last year.
No, I am thinking of another matter. Of the fact that an elected parliament may seem to be of a consistent, even homogeneous, pattern - but that it comprises an amalgam, a compendium of individual contests and regional lists.
Contemplating constituencies, each will have been hard fought by the contenders, with issues germane to the area melding with national concerns.
Earlier today, I interviewed all five candidates here in Orkney. The discussion - which will be on the wireless and the telly - was lively and decidedly robust. From the outset, the contenders were out to make their pitch and to place it in contradistinction with that of their rivals.
'Real issues'
But I was struck by another matter. My opening sally was quite deliberately general, inviting candidates to state what they would do for the constituency that their opponents wouldn't or couldn't.
Without exception, the issues offered by the sundry candidates in turn matched the issues I had encountered when chatting to folk in Orkney over the last day or so.
Transport costs, farming support, the Orcadian economy. Real, substantive issues, with real constituency relevance. It was refreshing - frank, not frenzied.
It all reminded me once more that this Scottish Parliament, which we elect, really matters. It makes the law in many areas, it forges a government to control and administer a vast range of issues. From now on, it is in charge of the income tax we pay.
Orkney is but one constituency. One contribution to that wider Parliament. Yet the debate and discourse I have encountered here really matter. The choice really counts.