Harry Uzoka death: Men jailed for rival model murder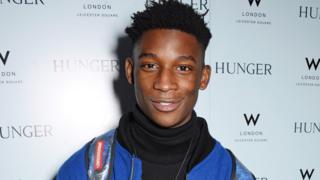 Three men have been jailed for killing a model in a row over his girlfriend.
Harry Uzoka, 25, was stabbed in the heart by fellow model George Koh in west London in January after he went to settle the dispute.
Koh, convicted of murder at the Old Bailey in August, was given a life sentence with a minimum of 25 years.
Merse Dikanda was also found guilty of murder and jailed for at least 22 years, and Jonathan Okigbo was given a 14-year sentence for manslaughter.
Although initially friendly, the relationship between Mr Uzoka and Koh deteriorated after Koh claimed to have had sex with Mr Uzoka's girlfriend Ruby Campbell, who is also a model.
The pair then exchanged angry text messages and arranged to gather some friends and meet up in Shepherd's Bush for a fight.
Koh, Dikanda and Okigbo, all 24, took at least three knives - including a machete - with them to the rendezvous.
Mr Uzoka recruited his flatmate Adrian Harper and they armed themselves with dumbbell bars.
Mr Harper told the jury he was "expecting a fist fight".
But he said when he saw his friend again Mr Uzoka said "I've been stabbed," and collapsed in the road.
Mr Uzoka was signed with London's Premier Model Management agency and counted catwalk star Jourdan Dunn among his friends.
Judge Wendy Joseph QC said he had enjoyed helping others, including Koh.
She described Koh's behaviour as swinging "between excessive admiration and spite".
The judge added: "This manifested itself in several ways. Sometimes Koh would claim to look very like Harry and tried to imitate his style of dress. At other times he contacted Harry's Instagram friends, falsely speaking ill of them."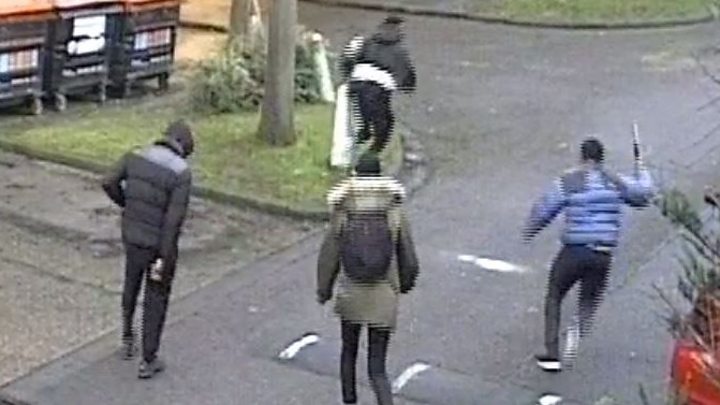 The judge went on to say that while the loss of any life was tragic, it was all the more so "when a victim is so young, able and generous".
She described Mr Uzoka as a young man "who overcame his own difficulties to make a great success of his young life and to be a remarkable role model for others".
"He had, with great talent, forged a successful international career as a male model. He was one of the first black British men to do so."
In a statement read to the court, Mr Uzoka's mother said her son's death was "yet another senseless killing".
"Our lives changed forever when I got that phone call. His death has left a gaping hole, a void and crack in our family.
"The trauma has affected us emotionally and financially, he was an inspiration to all, a beautiful boy who will never be forgotten. We still find it difficult to believe he is actually gone."
The judge also highlighted the impact of the murder on the wider community, saying children were becoming afraid of going out and parents "are thinking of buying their sons stab-proof vests".