Election 2016: Polling stations close across Somerset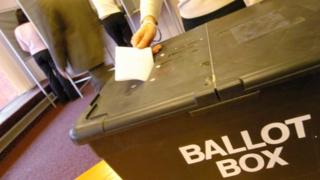 Polling stations have closed after voters cast their ballots for Avon and Somerset's police and crime commissioner.
Votes from Bristol are being counted overnight, before being sent to Bath to be added to the votes from Somerset.
The result is expected to be declared on Friday afternoon.
Across England elections have taken place for more than 120 councils, four city mayors and 36 police and crime commissioners.