Election 2016: Polling stations close across Humberside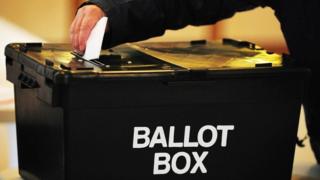 Polling stations have closed across Humberside after a day of people voting in council and police commissioner elections.
Votes were being cast in council elections in Hull and North East Lincolnshire, where a third of seats were available.
Across Humberside, an election was held for a Police and Crime Commissioner (PCC).
Results are due to be declared overnight in both council elections.
The result of the Police and Crime Commissioner election is expected on Friday afternoon.
Across England elections are taking place for more than 120 councils, the London Assembly and 36 PCCs.