Election 2016: Polling stations close across North Yorkshire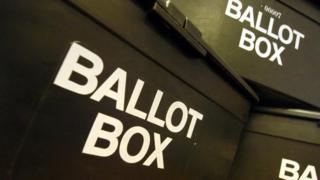 Polling stations have closed across North Yorkshire after a day of people voting in council and police commissioner elections.
Votes were cast in council elections in Harrogate and Craven, where a third of seats were up for grabs.
The county was also voting for a new Police and Crime Commissioner (PCC).
Results are due to be declared on Friday afternoon for the local elections and at about 18:00 BST in the PCC election
Across England elections are taking place for more than 120 councils and 36 PCCs.